Founder Jill Kuehler and distiller Molly Troupe are the leading ladies behind Portland's small-batch craft gin and whiskey distillery, Freeland Spirits. Named after Kuehler's sprightly teetotaler "Meemaw" Freeland who "never touched a drop of booze in her life," almost every step of the process—from grain to glass—is handled by women. That makes Freeland Spirits one of the rare female-owned and operated distilleries in the world—not to mention in history. Troupe, who is the masterful alchemist behind the elixirs that make Freeland Spirits one of Oregon's most talked about distilleries, speaks to Unearth Women about the distillation process and her experience as a woman in a male-dominated industry.
Unearth Women (UW): How did you first get into the distilling business?
Molly Troupe (MT): I got into distilling because of my love for chemistry. I was earning a Bachelors degree in chemistry with a plan to work in forensics after graduation. However, during my studies, I discovered that I didn't like that part of chemistry as much as I thought [I would]. With some soul searching—and imbibing—I thought that maybe spirits could be a [better] career path. The more I learned about it, the more I loved about it. I found a Masters program for Brewing and Distilling at Heriot-Watt University in Edinburgh and jumped at the chance to learn more while living abroad for a year. After absorbing as much as I could, I came back to Oregon and have been in the industry ever since.
UW: How many women were in the Brewing & Distilling Masters program with you?
MT: The year I attended, 25 percent of the class were women. It was the highest percentage, I believe, that the program had seen.
UW: Does the distillation process differ depending upon brand tradition?
MT: Distillation, while in theory stays the same, does change depending on the source of alcohol, the botanicals in use, the type of still (a distillation apparatus that boils liquid and condenses vapor as it cools) used, and more. It was great to learn the process of distillation in Scotland because their tradition and practices are strong and evolving.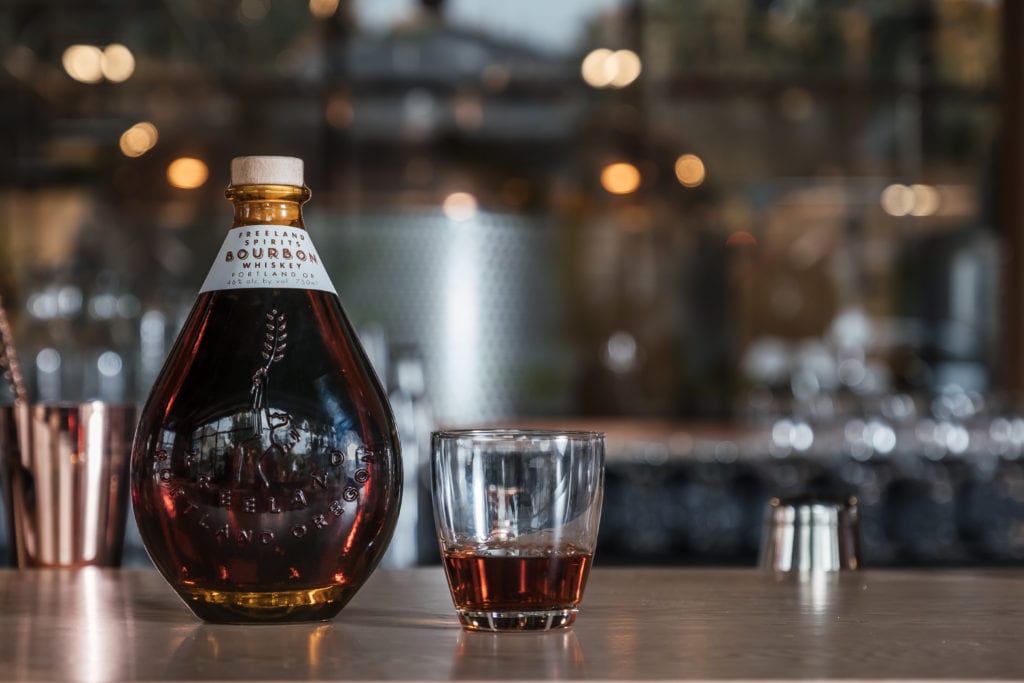 UW: As the sole alchemist behind Freeland Spirits, can you walk us through your process?
MT: Freeland Gin is unique in that it's produced via a dual distillation process. We use 19 different botanicals, all of which are macerated (let sit) with a neutral, high proof alcohol. The maceration process lets all the essential oils, or flavors, extract into the alcohol. Thirteen of these botanicals are combined in our Kothe still, where we apply heat and use the difference in boiling points of alcohol and water to separate the two. The other six botanicals are processed through a vacuum distillation set-up. This allows us to separate alcohol and water using a vacuum pressure without heat. These two distillates are combined, and we add water to bring our alcohol content to 90P or 45 percent alcohol by volume. Freeland Bourbon is a combination of three-year and 12-year-sourced Bourbon that we finished in Elk Cove Pinot Noir barrels. It is a high rye bourbon, which shows in its sweet and playful character.


UW: What makes Freeland Spirits gin and whiskey different from the products of another distillery?
MT: Our [products] are different because of our unique processes, our eye for detail, and because of our talented team. While I'm the one running the still and working on recipes, we have strong leadership in Freeland's founder, Jill, Jesse, our Sales Manager and sommelier, and Mark, our Food Program Manager. Not to mention our amazing bar staff. This entire team helps to finesse our products and make them shine.
UW: How would you describe your experience as a woman in a historically male-dominated field?
MT: While there have been some bad experiences in this male-dominated industry, my overall experience has been great. I have found male and female mentors that have been helpful in shaping me and my career. This industry is so special because it's filled with impassioned nerds who are often the best and kindest people.
UW: Would you say that the industry is opening itself up to embrace more female distillers?
MT: Absolutely. It's great to be part of the growing number of women in distilling. There will come a day when Freeland can't say we are part of the one percent of distilleries owned by women, and our whole team is excited for that day to come.
UW: Any advice for aspiring distillers, particularly women?
MT: Don't hesitate to reach out for mentorship. Most women I know in this field are eager to encourage and guide aspiring distillers.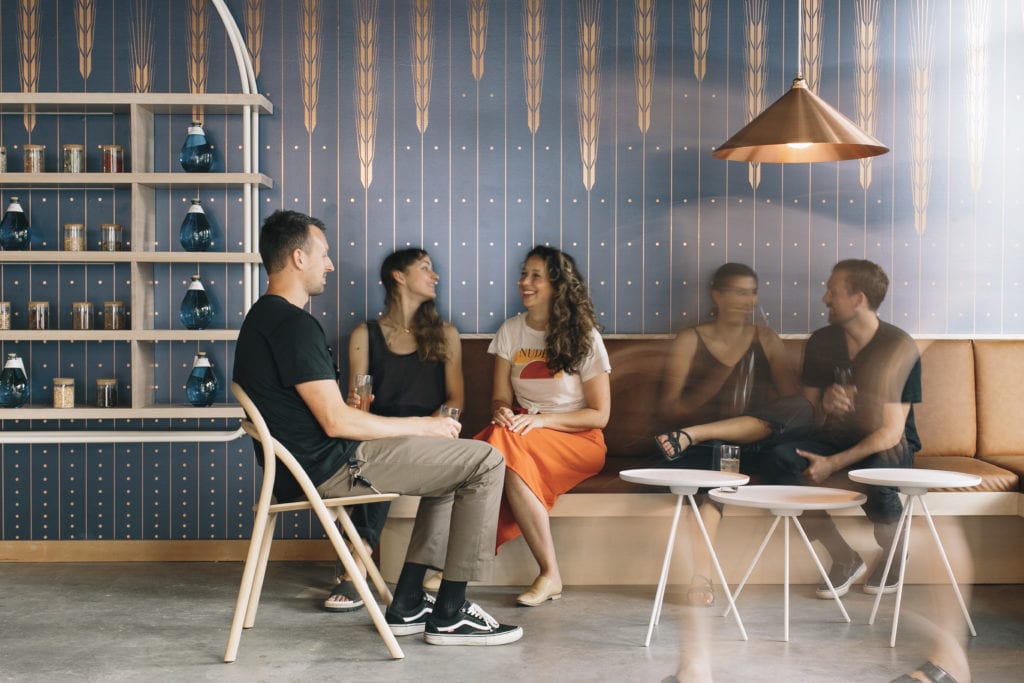 UW: What's next for Freeland Spirits?
MT: World domination. Just kidding. We have a few more releases planned for the future. Stay tuned!