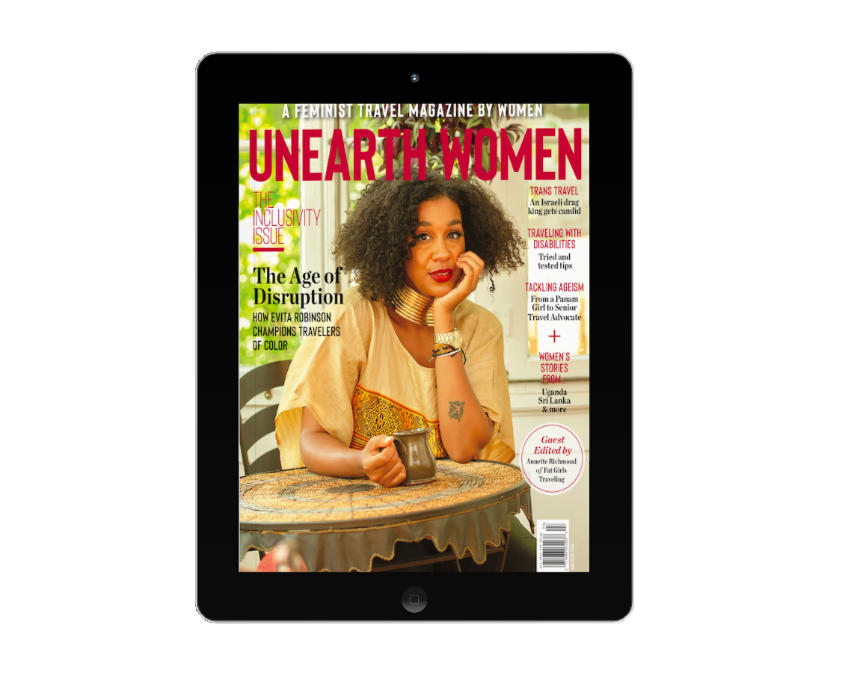 Issue 04 (Digital): Inclusivity
SKU 00028
Product Details
Unearth Women's fourth issue centers around the theme of Inclusivity. Guest edited by Annette Richmond of Fat Girls Traveling, every story in this issue celebrates the diversity of today's modern travelers. The magazine will be available for download in October 2019, and includes:
An interview with TED Talk Speaker, Founder of NOMADNESS Travel Tribe and Audacity Fest, Evita Robinson.
A feminist city guide to one of the most diverse cities in America, Houston.
A story on traveling while trans.
An interview with a former Pan Am flight attendant turned champion of senior travel.
A story by Kiona of the popular blog, How Not to Travel Like a Basic Bitch
A Woman to Watch interview with founder of Akwaaba Mansion, Monique Greenwood.

Tips for traveling with disabilities, as told by other disabled travelers.
and more!
Save this product for later