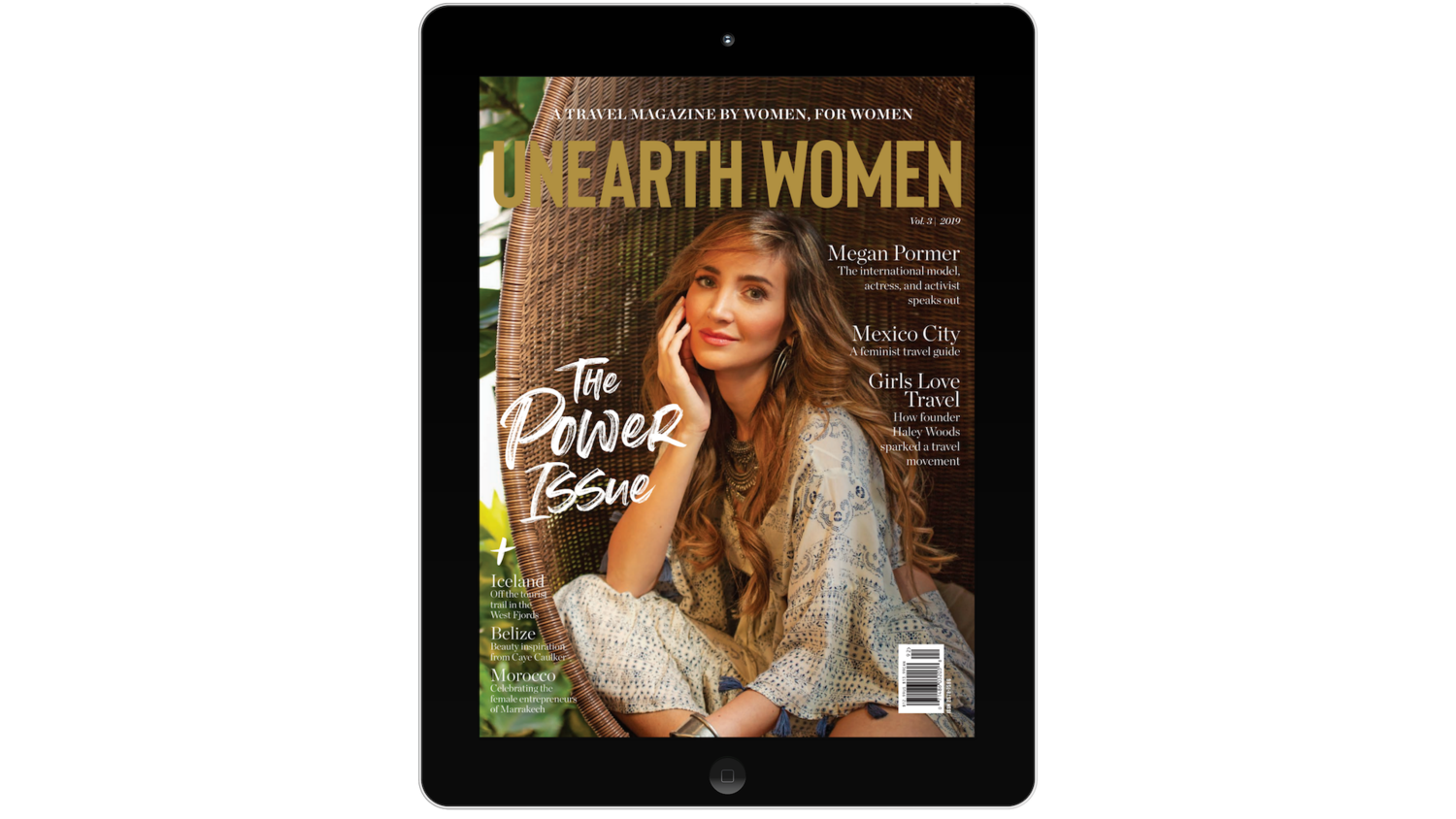 Issue 03 (Digital): Power
00024
Product Details
In this third issue of Unearth Women magazine, the Power Issue, we celebrate the power of women to change the world.
Stories include:
A feature with international actress, model and activist: Megan Pormer.
An interview with the first black women to travel to every country, Jessica Nabongo.
An interview the founder of Girls Love Travel, Haley Woods.
A feminist travel guide to Mexico City.
A guide to the female-owned businesses in Marrakech, Morocco.
A guide to taking an off-the-beaten road trip in Iceland's wild West Fjords.
A feature on India's Gulabi Gang, a pink-clad vigilante group of women fighting for rights.
A guide to wellness inspired by Belize's Caye Caulker.
Please note: This is a digital product delivered in PDF form. 100% of your purchase goes towards supporting our writers, editors, designers, and illustrators to help keep Unearth Women going. Want more? Subscribe to our newsletter here.
Save this product for later