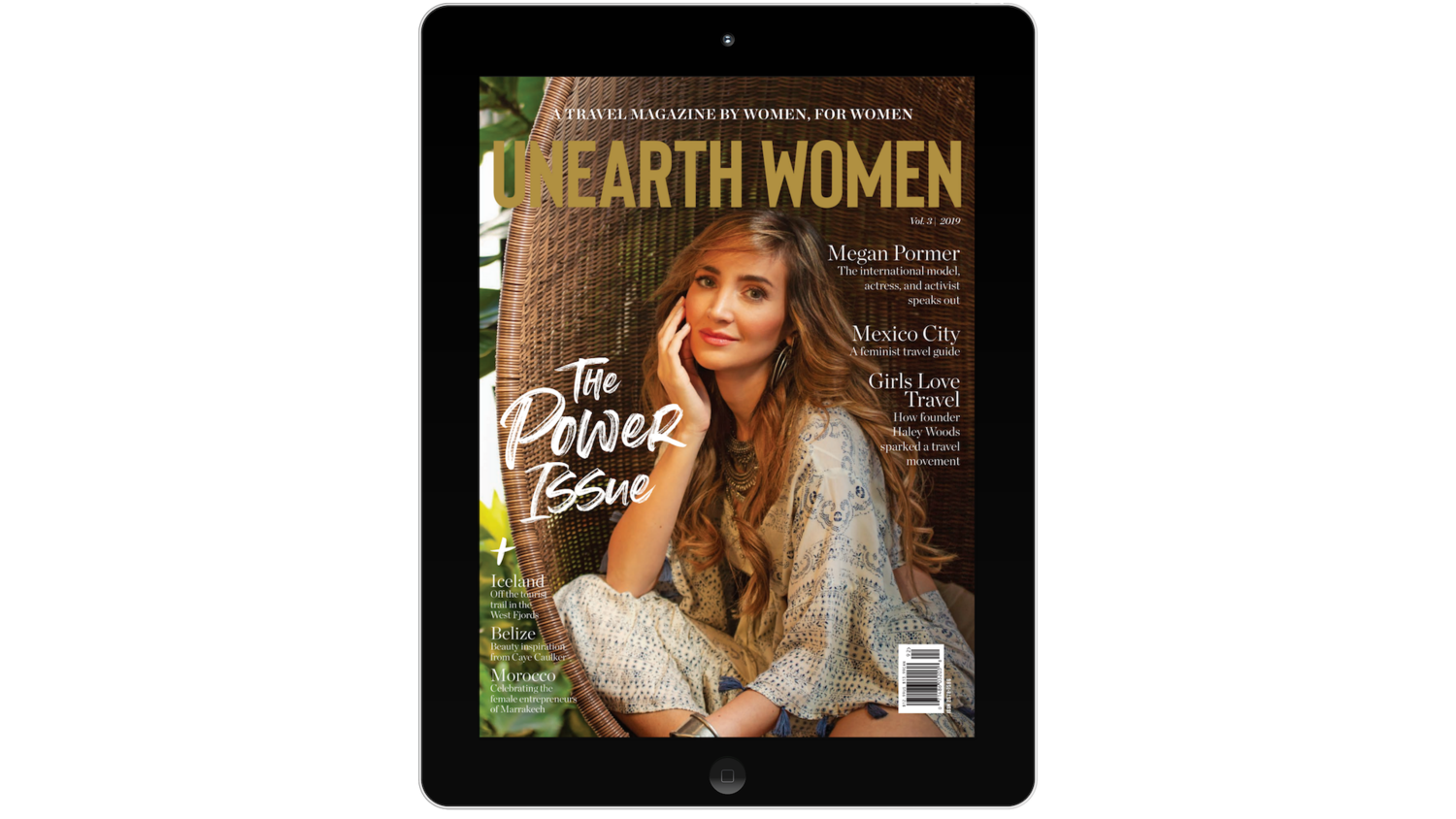 Issue 03 (Digital): Power
SKU 00024
Product Details
Unearth Women magazine focuses on lifting women's voices, sharing travel stories written by female writers, interviewing inspiring women across industries, and spotlighting female-owned businesses around the globe. In this third issue of Unearth Women magazine, the Power Issue, we celebrate the power of women to change the world.
100% of your purchase goes towards supporting our female writers, editors, designers, and illustrators to help keep Unearth Women magazine growing. Want to learn more? Subscribe to our weekly newsletter here.
Stories in this issue include:
A feature with international actress, model and activist: Megan Pormer.
An interview with the first black women to travel to every country, Jessica Nabongo.
An interview the founder of Girls Love Travel, Haley Woods.

A feminist travel guide to Mexico City.

A guide to the female-owned businesses in Marrakech, Morocco.

A guide to taking an off-the-beaten road trip in Iceland's wild West Fjords.

A feature on India's Gulabi Gang, a pink-clad vigilante group of women fighting for rights.

A stunning photo essay from former Congressional Communications Director and conflict photographer, Hailey Sadler.

A guide to wellness inspired by Belize's Caye Caulker.
Save this product for later