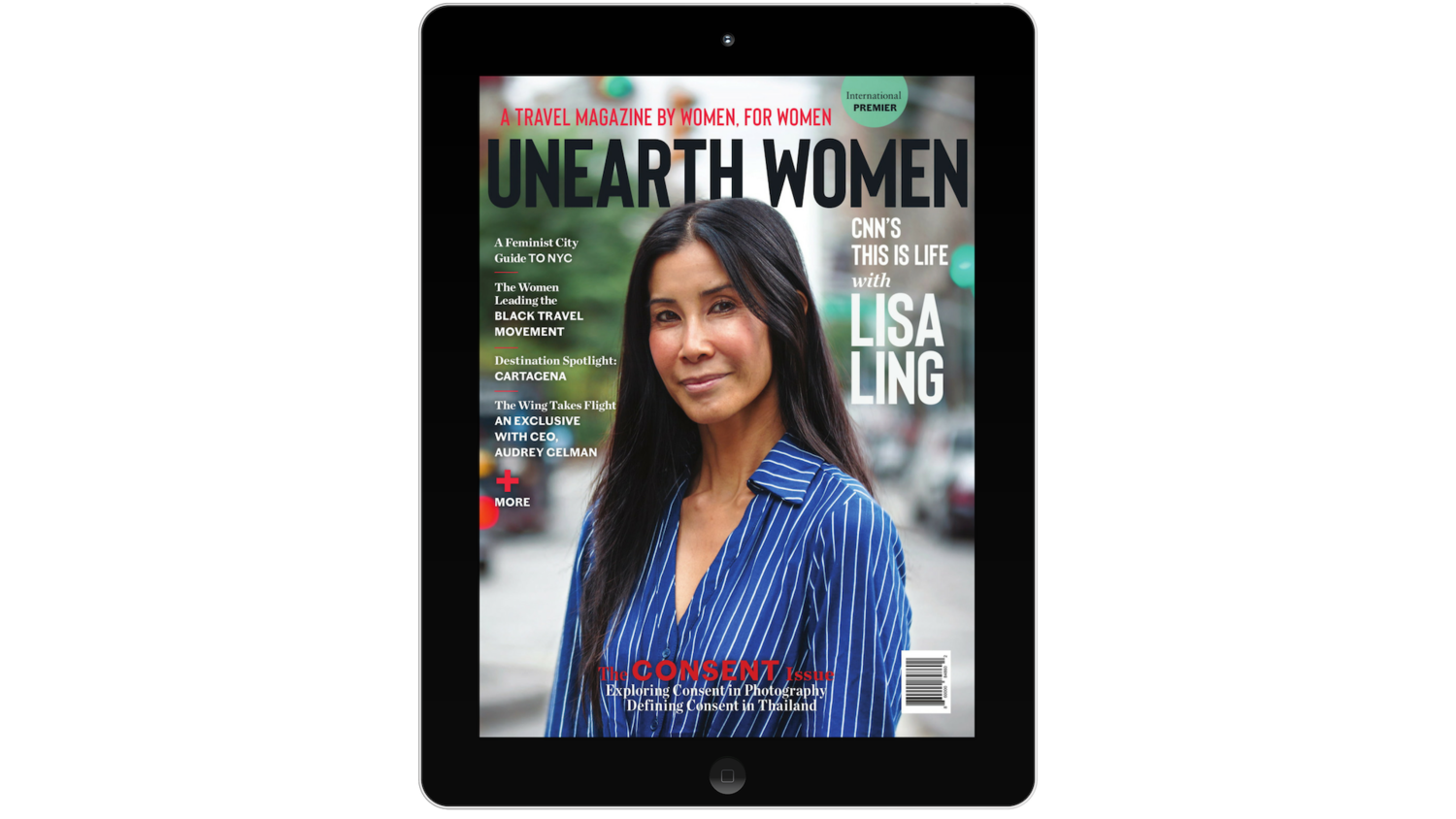 Issue 02 (Digital): Consent
SKU 00002
Product Details
Unearth Women magazine focuses on lifting women's voices, sharing travel stories written by female writers, interviewing inspiring women across industries, and spotlighting female-owned businesses around the globe. In this second issue of Unearth Women magazine, the Consent Issue, we celebrate the power of a women's autonomy over her life, body, and career.
100% of your purchase goes towards supporting our female writers, editors, designers, and illustrators to help keep Unearth Women magazine growing. Want to learn more? Subscribe to our weekly newsletter here.
Stories in this issue include:
An interview with CNN correspondent and host of the show This is Life with Lisa Ling.

A profile of the first African American woman to travel to both poles, the late Barbara Hillary.

A Feminist City Guide to Europe's G-Spot, sponsored by Vilnius Tourism.

An interview with the visionary and CEO behind The Wing, Audrey Gelman.

An exclusive look at Denmark's growing feminist party, F!.

A stunning photo essay from former Congressional Communications Director and conflict photographer, Hailey Sadler.
An inspiring interview with the outspoken women right's advocate and author from Afghanistan, Noorjahan Akbar.
A feature on the inspiring women leading the black travel movement, including Evita Robinson of Nomadness, Oneika Raymond of Oneika the Traveller, and Kellee Edwards of The Travel Channel.
Save this product for later