Memorial Day morning at the VICE offices in Brooklyn and the normally bustling newsroom is eerily empty, showing just details of an edgy, award-winning media organization that is known for pushing the boundaries of journalism.
An unblinking neon sign proudly displays the company's namesake, a wood-paneled bar suggests afternoon happy hours, a stunning, wildflower-covered rooftop with an enviable view of the Manhattan skyline comes into focus.
Just then, the front door swings open and in rushes Isobel Yeung, an on-air reporter for VICE HBO and Vice New Tonight who has reported from countries such as Syria and Afghanistan. With a widely recognized face and prolific career, Yeung's reputation precedes her. Yeung's work has earned her an Emmy-nomination, Gracie Award and Front Page Award for her reportage on Afghan women's rights back in 2016.
When working for an organization that boasts the slogan "Journalism Without the Makeup," it should come as no surprise that Yeung walks into the room looking as if she has just walked off camera. There is that same fresh face, those same curious eyes, that same swept up hairstyle that I've seen reflected back at me countless times on television. With her trailblazing journalism, Yeung is a tour de force who continues to pave the way for women in a field that can often fall victim to the patriarchy.
Originally from the UK, Yeung moved to China after graduating college and landed her first media job at a state-run news organization in Shanghai. Her first media job inspired Yeung's ambition to become a serious journalist and shy away from the sort of spoon-fed stories unfolding at the organization she worked.
Yeung saw an opportunity to shine a light on the many underreported stories unfolding in China and made the bold decision to quit her job and begin freelancing full time. With her knack for storytelling and a keen eye for spotting compelling narratives, Yeung began pitching editorial and broadcast stories to publications such as The Guardian, The Telegraph, The Independent, and VICE.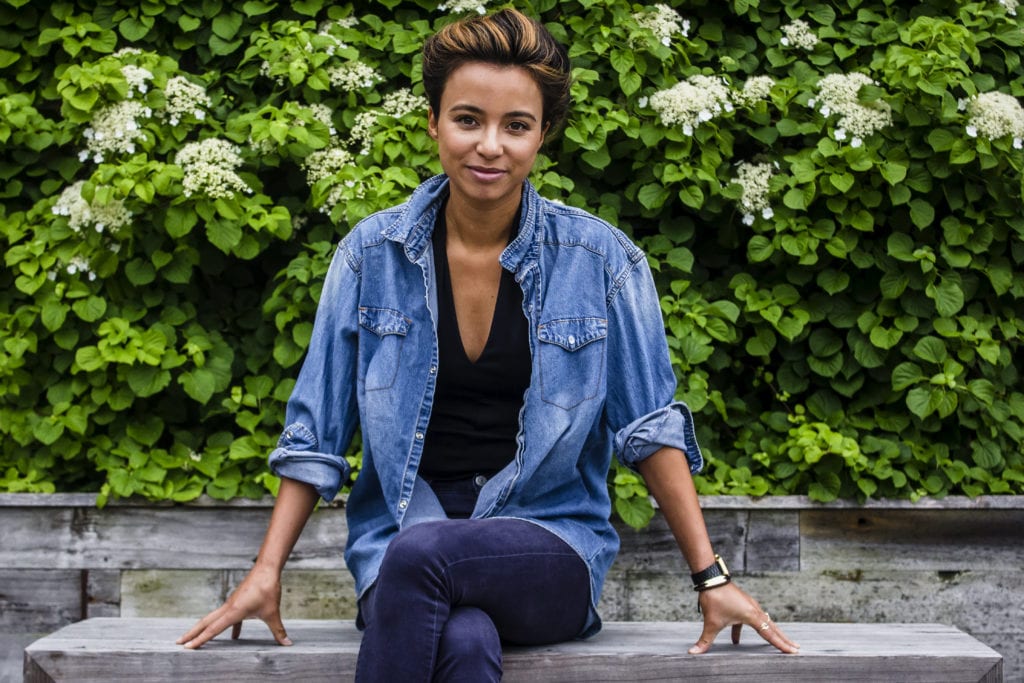 "With VICE it's a really interesting platform because you're able to tell these long-form stories and give them the time that they deserve, so it felt like a natural fit. I always wanted to work for VICE," remembers Yeung.
In 2014, Yeung's efforts were realized when VICE offered her a job in New York City. Just a year later, Yeung would go on to become an on-air correspondent for the Emmy-award winning VICE HBO show.
In the wake of the #MeToo movement, it should be noted that VICE faced criticism for their hyper-masculine 'bro-culture,' which in 2017 culminated in the firing of three high-level employees faced with sexual harassment allegations. Since then, the company has made vast improvements and hired a female CEO, Nancy Dubuc, to replace Founder Shane Smith, who is now Executive Chairman.
For Yeung, the changes at the VICE headquarters are promising as women are now being hired into senior positions, while the emphasis on female-led stories is being prioritized.
"I've done a number of stories on women's rights around the world this season on VICE and none of them have been a battle to get greenlit, which has been refreshing," Yeung says.
Whether reporting on female incarceration in the United States or women's rights in Afghanistan, Yeung is often drawn to stories that are either forgotten or entirely neglected by the mainstream media.
"The fact is that unfortunately in this world, women are still often the most vulnerable, the most underrepresented, and those who aren't given a sufficient voice," explains Yeung. "I want to give light and color and depth to women's stories because more often than not, women are presented as the victims and the truth is a lot more complex than that."
Take the Yemeni women, for example. A few months ago, Yeung returned from an assignment where she was reporting on women's rights in Yemen for a story tentatively titled "The Badass Babes of Yemen."
Focus on the Yemeni people had all but fallen off, leaving the country's Forgotten War out of headlines and largely abandoned by major media outlets. When Yemen did make headlines, the focus was on the general suffering of the Yemeni people. Yeung—who has said she is fascinated by what happens to humanity in the most extreme of circumstances—was drawn to the unreported story of Yemen's women.
"Women have lost a lot of male relatives and family members in the war, but that's led to women taking on surprising roles that they weren't able to previously," says Yeung. "Women are becoming the breadwinners of Yemeni society and are making the country work. Anything you see functioning in Yemen is largely due to women. They're now involved in the military, they're involved in protesting, they're able to step into these interesting roles where you can see this resilience and strength in women that is not expected in the most conservative society in the world."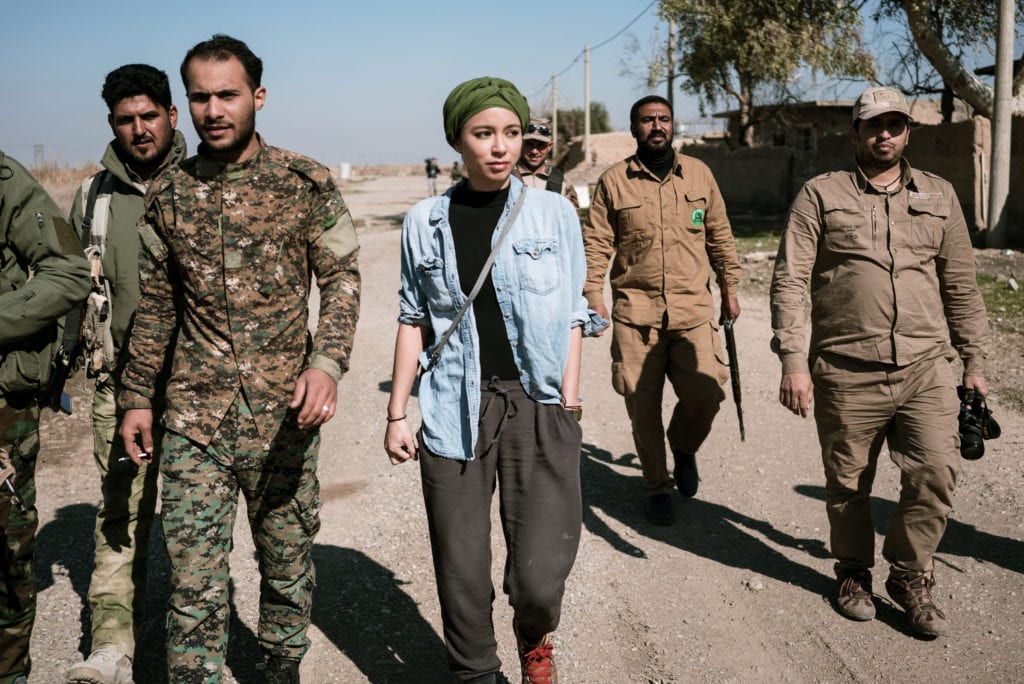 As Yeung and I speak, I am struck by how humble she is about her work. To an outside observer, it seems Yeung has scaled the mountain of journalism and positioned herself in the pantheon of female reporters we've come to admire. This woman before me has sat opposite ISIS fighters, has walked the streets of war-torn Syria, has spent a night in prison for the sake of telling a story about female incarceration, rather than just report the facts.
Yet, despite her accolades, Yeung is still paving a path for herself in an industry where, according to a 2017 Women's Media Center Report, men snag 62 percent of bylines and have received 84 percent of the last century's Pulitzer Prizes. When all is said and done, the world of media is still a male-dominated one and Yeung is still distilled down to just a "female reporter."
"I think that I'm the same as my male colleagues, adds Yeung. "It's not surprising to me that I'm a female and that I'm doing these stories, I think that's the least surprising part of me doing this job. You don't say "oh, there's a male war reporter" you just say "he's a reporter." So, it annoys me when people say I'm a female reporter."
Whatever the nomenclature, Yeung admits there are advantages to be a woman in her line of work.
"I think you're able to tell different stories by virtue of being a woman. In some places you're underestimated so you're able to get access to things that men couldn't or you're able to occupy spaces that men wouldn't be able to," explains Yeung. "As a woman, you're able to get access to a greater depth of society."
Yeung, who returned from Syria a few days prior to our interview, speaks excitedly of her upcoming VICE segment that—without giving too much away—will explore the recovering city of Raqqa, now free from ISIS control.
"Syria is just an incredible country that really shifts things into perspective," says Yeung. "The first time I went in 2016 and saw people going about their daily lives in the most horrific of circumstances was an incredibly humbling realization for me of what matters in life."
For Yeung, whose family is back in London, it is the simple pleasures in life—cooking Chinese food, spending time with friends, maintaining a routine and her passion for work—that keep her sane.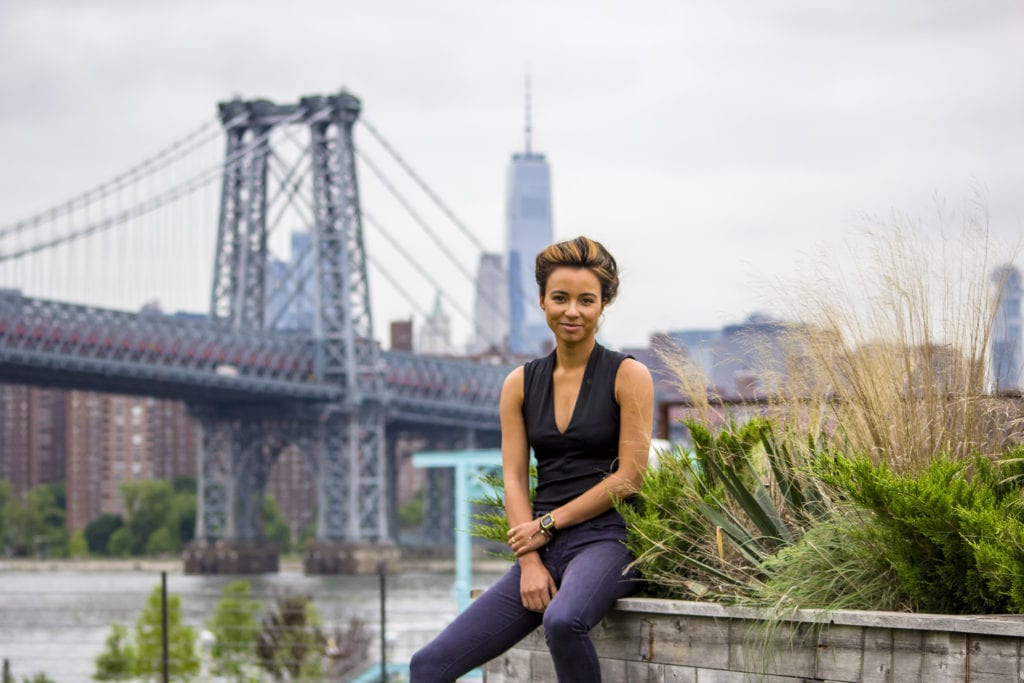 As the sun pokes through the clouds outside the VICE windows, we are reminded that a holiday is underfoot. All around the city, New Yorkers are celebrating the unofficial start of summer with outdoor barbecues, daytime drinks and weekend getaways; while in the VICE offices, Yeung works diligently on editing her latest segment.
The true meaning of Memorial Day—a holiday meant to celebrate soldiers who gave their lives in the fight for freedom—can often elude us as it is distilled down to nothing more than a day for sunscreen and hot dogs. But perhaps the fight for freedom is more than a soldier; perhaps it's the women in Yemen holding up their society, the people of Raqqa recovering from ISIS, and the journalists who risk their lives to bring those stories to light. And with that final thought, I watch Isobel Yeung effortlessly fling her backpack over one shoulder and disappear into the bowels of the VICE media organization, already on to her next story.
* A longer version of this article appears in the first issue of Unearth Women, available now.