Argentina has a long and somewhat complicated history with feminism. Despite a history of powerful women who have made national advancements in women's rights — names you might recognize like Eva "Evita" Peron, Marquita Sanchez and Cristina Fernandez de Kirchner — abortion was only recently made legal and the rate of violence against women remains unfortunately high, where it is estimated a femicide occurs every 33 hours.
It goes without saying that for local women, Buenos Aires is complicated; it's at once a city that is beautiful and progressive but anchored by a history of machismo and sexism. Because of this, new waves of feminists have organized grassroots campaigns and protests like Ni Una Menos (Not One [Woman] Less) to push the government to better protect Argentina's local women. As a foreigner traveling to Buenos Aires, you're unlikely to notice any of this, but even as a visitor, Buenos Aires is a city where women are encouraged to practice safety and not go out alone at night. If headed to this iconic South American city, consider supporting its local women by visiting these women-owned spots and learning about the city's historical ladies.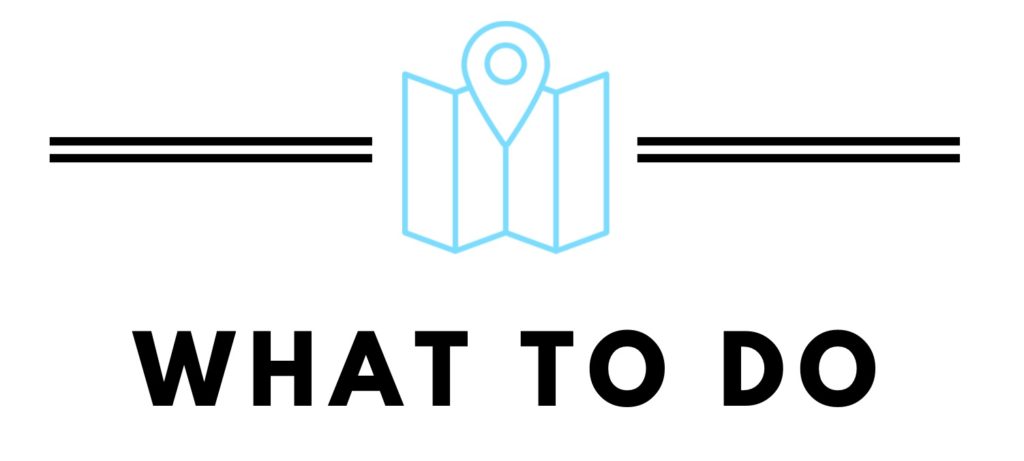 Pay Respect to the Women of Argentina's past
Recoleta's most popular attraction is a 14-acre cemetery filled to the brim with vaults (an estimated 4,691). Among them is the famous tomb of one of Argentina's most notable figures, Eva Peron. Evita founded the Female Peronist Party in the late 1940s, which pushed for the rights of women to vote and run for office. The party also set up the country's first wave of female clinics, which were established in poor neighborhoods to provide women access to medical, legal, and social care.
Shop at One of the Only Feminist Bookstores in Argentina
Buenos Aires is home to one of the only feminist bookstores in Argentina, Liberia de Mujeres, and it's worth a visit. Their documentation center has over 8,000 works pertaining to the advancement of women in the country. Founded in 1995 by Piera Oria and Carola Caride, the store features books, journals, and publications focused on the idea of gender. Considered one of the most important bookstores in Latin America, the Liberia de Mujeres celebrates the work of women.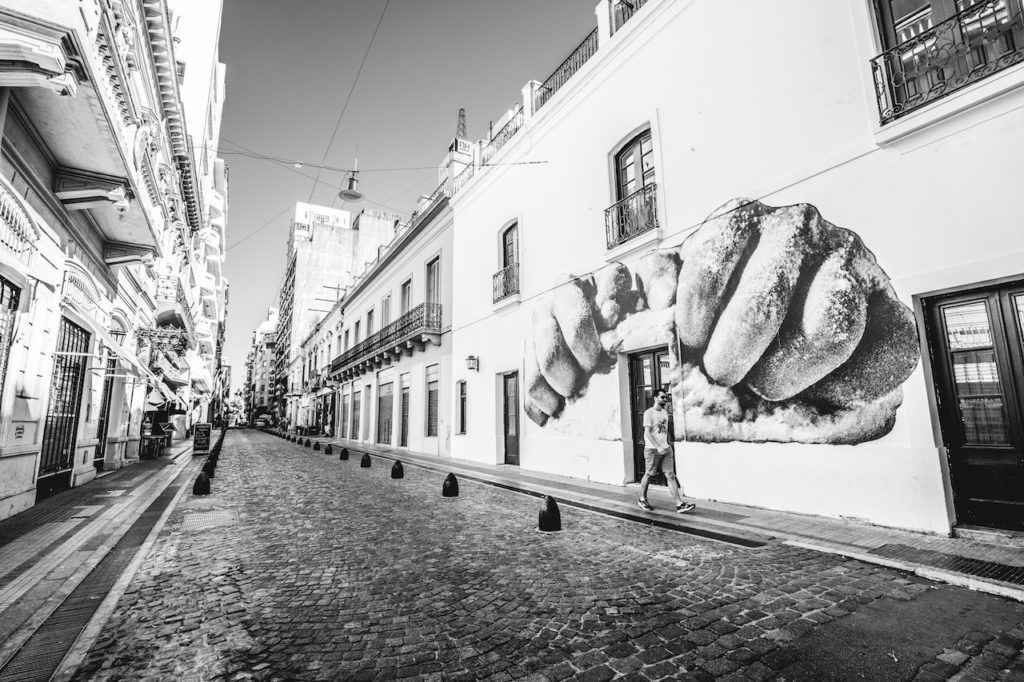 Admire the City's Street Art on this Woman-Run Graffiti Tour
Graffiti Mundo is a 100 percent women-owned and operated non-profit tour company that helps you discover some of the city's best street art. Their local tours explore the city's vibrant urban culture and the street art that captures the creative nature and political leanings of the Argentine people. Graffiti Mundo's tours are created in collaboration with local artists, allowing for the personal stories of the artists to be woven into the tour.
Find your Perfect Sweater at this Woman-Founded Free-Trade Boutique
If looking for an ethical place to shop, consider Maydi, which is a woman-founded and free-trade high fashion boutique selling knitwear. Maydi is founded by Maria A. Zolezzi who spent years working in the fashion industry in Milan and Paris before returning to her native Argentina to launch this ethical knitwear label out of her home. Her collection includes swoon-worthy chunky sweaters, scarves, cardigans, and hats using locally-sourced alpaca and merino wool, as well as natural dyes derived from native plants.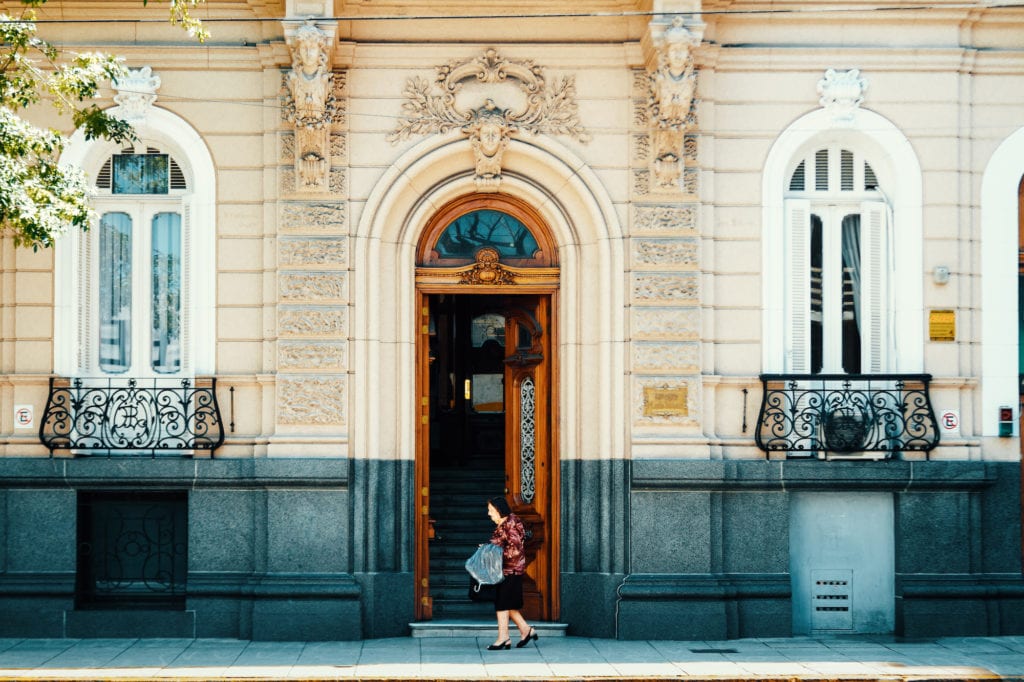 Explore the City on this Feminist Walking Tour
One of the best ways to get to know a city is by signing up for a walking tour. To get to know Buenos Aires' feminist side, try signing up for this local-led tour on Airbnb Experiences, which will introduce you to the city's rich and complex women's history.
Support Female Artists in Buenos Aires
This beautiful and modern museum opened in 2001 and has the Costantini Collection on permanent display. It also prides itself in being a dynamic cultural center with constantly evolving and changing art, film and cultural exhibitions, many created by women.
Enjoy Wine and Prose at this Woman-Owned Bookshop
Falena is a charming woman-owned bookstore that doubles as a wine spot. From the outside, the brick facade and isolated street of Falena gives the sense that the store is closed, but step inside and you'll enter a sun-draped sanctuary that pairs hand-picked books by local writers with Argentinean wine.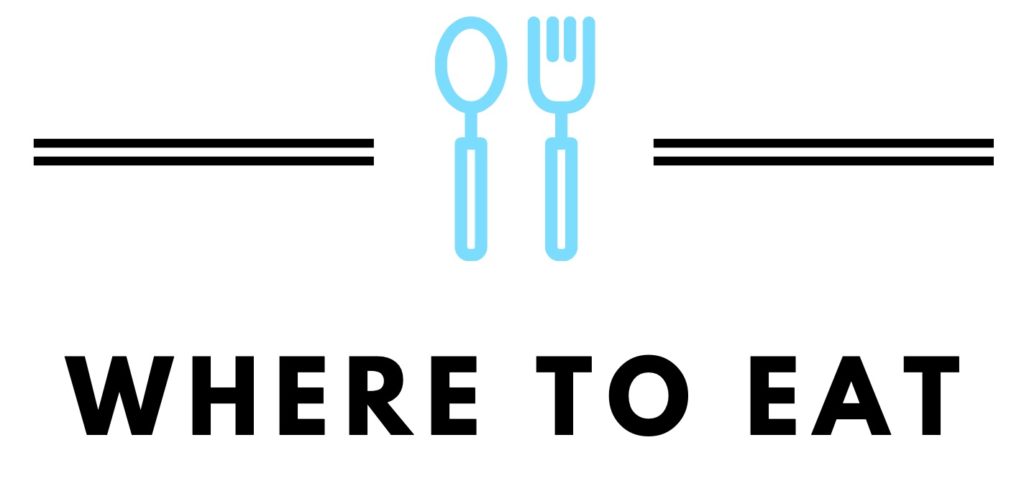 Enjoy the Cuisine of an Award-Winning Female Chef
Chila is an upscale restaurant created and led by the award-winning female chef, Soledad Nardelli, who is the first woman to be named "Chef of the Future." Chila is also one of the only restaurants on the Latin America's Best Restaurant List, where a woman is an executive chef. Chila offers one tasting menu and one vegetarian menu, but you're guaranteed to be delighted at the inventive dishes that come your way.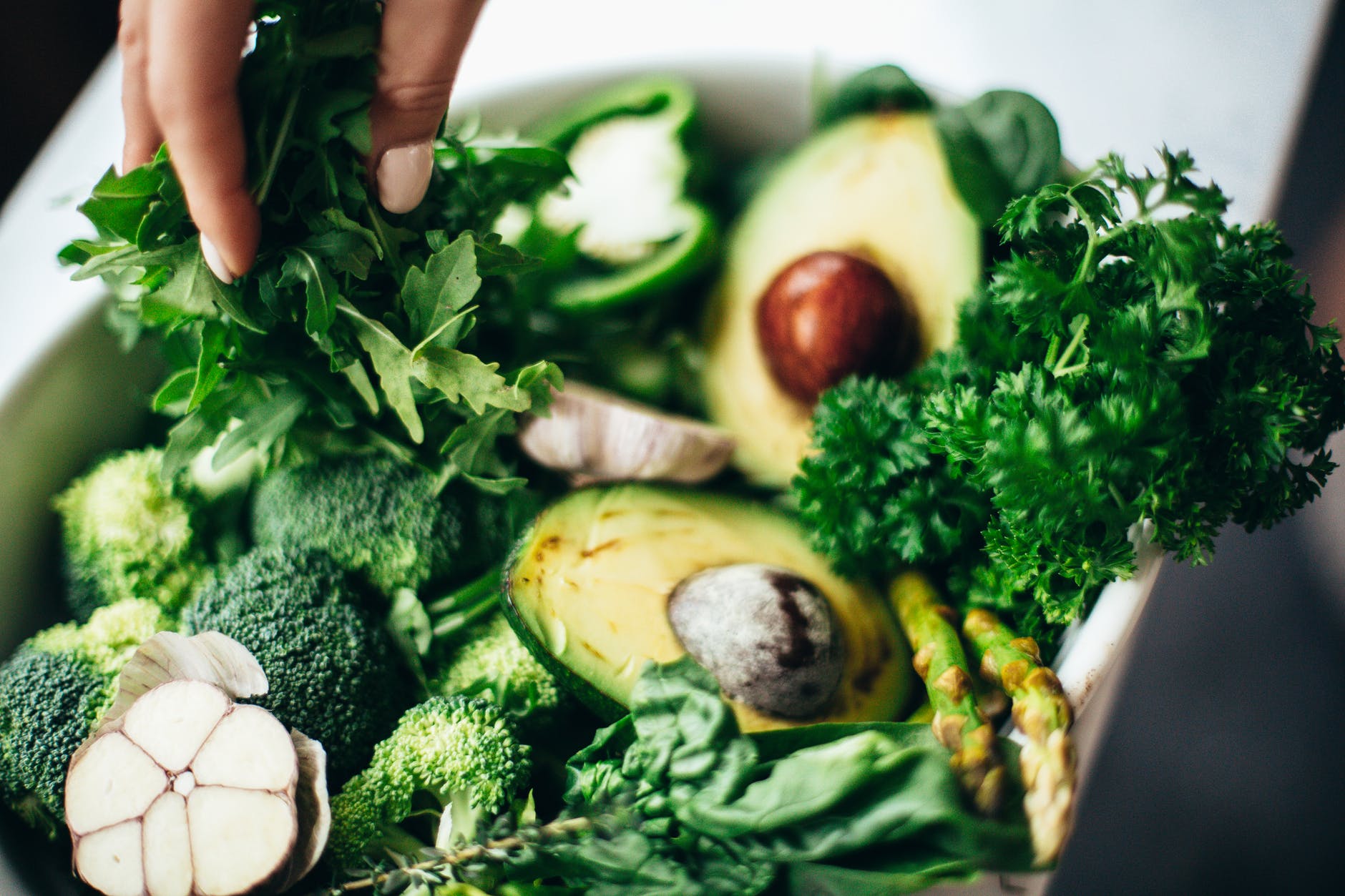 Enjoy Food from Latin America's Best Female Chef
Chef Narda Lepes was recently named the best female chef in Latin America. Lepes trained as a chef in Paris before returning to Argentina where she has since become a well-known celebrity chef due to her multiple TV appearances and recipe books. Of course, she is most famous for her cuisine, which you can enjoy at her veggie-forward restaurant, Narda Comedor.
Learn to Make Empanadas in this Woman-Led Cooking Class
You can't come to Buenos Aires without trying one of its empanadas. While empanadas can be found in most South American countries, Argentina's empanadas are different due to their wheat-based dough and oven-baked techniques. For a truly unique experience, consider booking this woman-led cooking class to make your own empanadas. In addition to making empanadas, you'll also get to sip Argentine malbec, try maté, and make dulce de leche pancakes for dessert.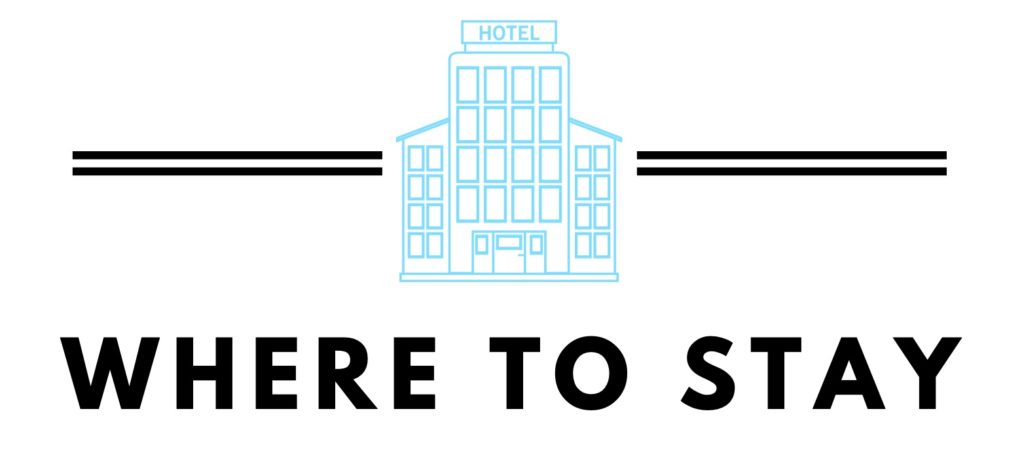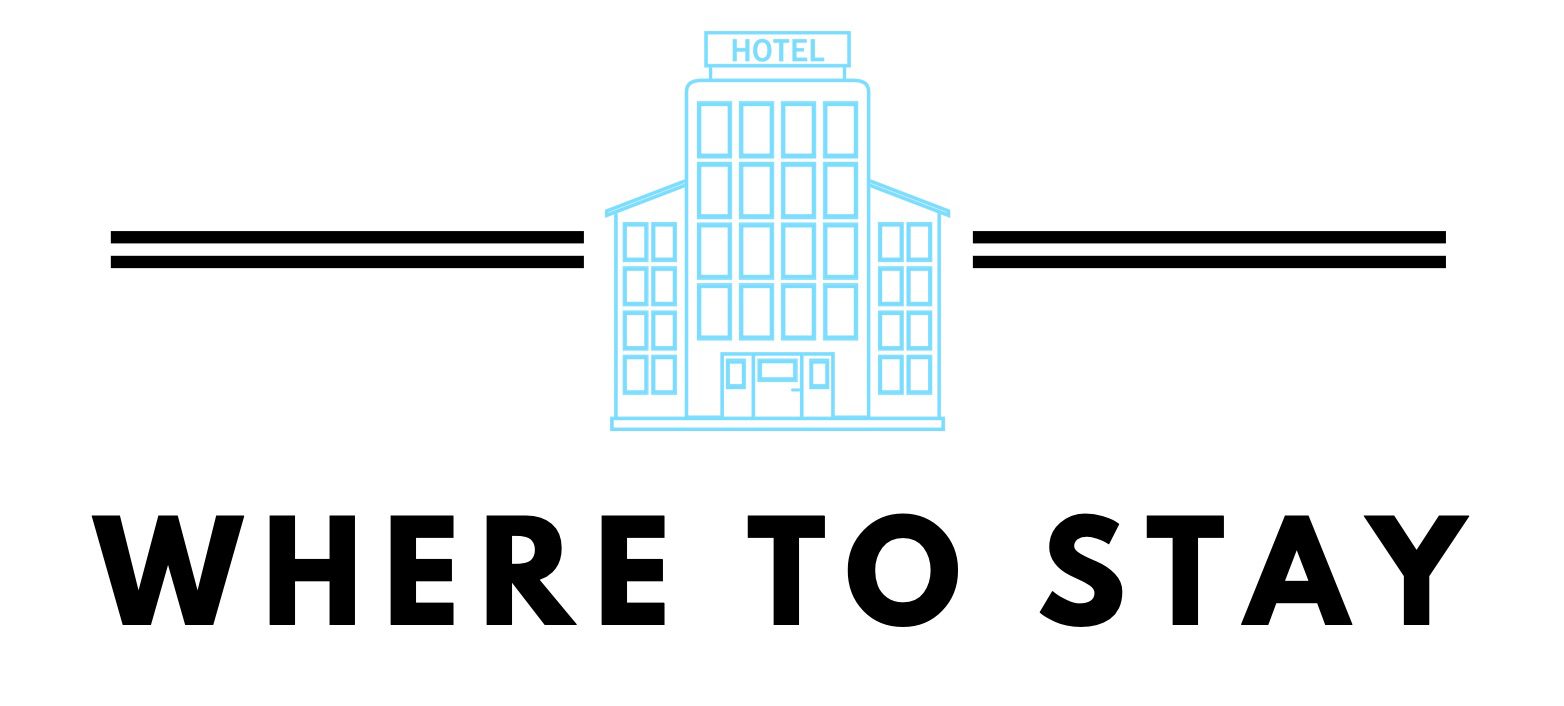 A Homestay Only for Female Travelers
In an undeniably male-centric city, it can be nice to come home to a hotel where women rule the roost. If headed to Buenos Aires, consider booking a room at this woman-only homestay in the trendy Recoleta neighborhood. Casa de Familia is a female-only homestay offering free WiFi, a cozy living room, large kitchen, and more. The property is perfectly located near the Colon Theater and Obelisk, with the airport just three miles away.
Did we miss something? Help us improve this guide to Buenos Aires by sending us your tips!