In a country with an estimated three million orphans and the fourth largest HIV epidemic in the world, contributor Katie Saatchi meets the women working to raise the next generation of Kenya's leaders.
In a noisy family home in rural western Kenya, 18 children go about their morning chores, hanging up washing, sweeping and making their beds. Mother to all of them is 38-year-old Emmy Nyangasi, though only three are biologically hers. For the children deserted at birth or alienated by their communities, she is the only mother they have ever known.
Emmy and her husband Tom are one of nine Christian couples living in the purpose-built Open Arms Village, a few miles from the city of Eldoret, where 150 orphans are given a family and an education.
"Looking after children is where I am meant to be," says Emmy. "Being a parent to so many [children] is challenging. You couldn't do it unless it was your true calling. Before coming here, we prayed to God about it. We knew our lives would never be the same again."
When Emmy and Tom arrived in 2009, bonding with the children wasn't easy. Most were abandoned as babies, often left for dead on farms. Stigma brings many children to the village, because those born through sexual assault or incest, and those who have been sexually abused, are estranged from their families.
Loicy—whose name has been changed for this story—is one of the older girls. Raised in a slum called Kambi Teso with her alcoholic mother, Loicy was left unattended for hours at a time and sexually assaulted by many neighbors. She arrived at Open Arms as a traumatized 11-year-old.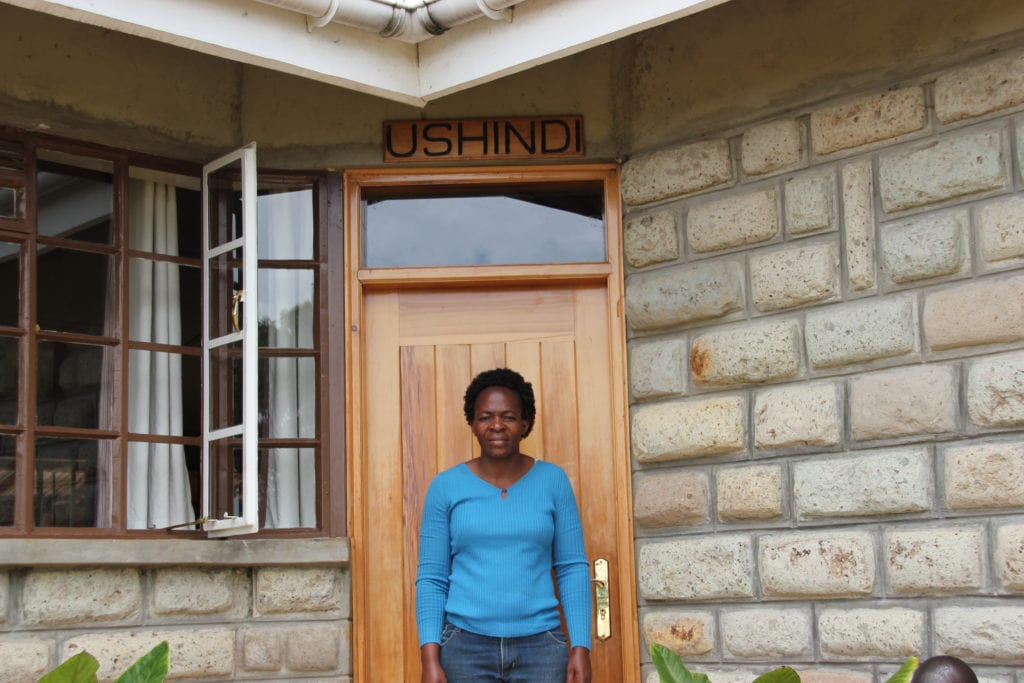 Phillip—for whom a pseudonym is also used—grew up in the same slum and he and his half-siblings regularly went without food. Phillip began sniffing glue and lived on the streets of Eldoret, before being moved into a remand center by the police and eventually being taken into the care of Open Arms.
"It wasn't easy for any of us. The children were understandably slow to trust us, not knowing whether we were here to stay or [if] they would be neglected again. Some children would run to me for a hug, which confused my own children and made them cry," recalls Emmy. "I couldn't remember all their names to begin with and it was two years before we felt like a family. Now you wouldn't know which are my biological children, as they're loved equally. I remind them not to bottle up their emotions and that they can always open up to us."
Former teacher Sarah Maswai has been a house parent since 2010 and lives in the teenage boys' home called Furaha—which translates to 'gladness' in Swahili—with her husband Paul. She believes love and faith can change the lives of even the most broken children.
"Most of our boys were from the streets," says 50-year-old Sarah. "They have been exposed to a different kind of life. At first, nothing could penetrate their hearts and it was hard to build a relationship, but I felt I was the right person to care for them. To me, living in faith means taking care of orphans. By demonstrating our love, and the love of God, we can change their attitudes towards life. Now they bring me joy and encouragement every day."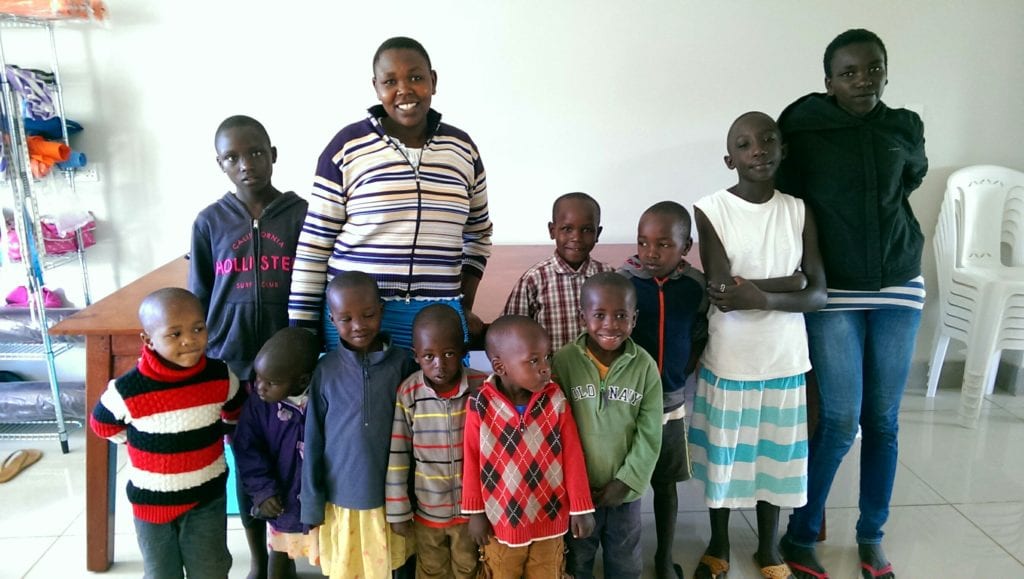 Alarmingly, there are few places orphaned children in Kenya can call home. In first-world nations, they might be taken into the foster care system or adopted, but there is no such infrastructure here, and if there was, it's unlikely it could meet the demand. There are temporary refuge homes and remand centers (essentially a children's prison), but Open Arms is one of few communities where children are raised as a family. Founded and supported by the charity Open Arms International, which has bases in Oregon, US, and Manchester, UK, much of the village funding comes from child sponsorship.
Other houses in the village are named Baraka, Neema, and Ushindi—meaning blessing, grace a, d victory in Swahili. The single-story, stone houses have solar-powered heating, modest decoration and shared bedrooms with bunk beds. From the large communal living space, doors open onto neatly-kept gardens and concrete terraces housing row upon row of shoes, ranging from toddler to adult-sized.
After prayers, breakfast, and chores, the children go to school, play outdoors with friends or attend medical appointments or counseling. Many will take medication all their lives and babies especially face a number of health issues related to being abandoned in the cold, from pneumonia and other respiratory infections to HIV-related Illnesses, diabetes, sickle cell anemia and mental illness.
As well as being a mother and enjoying family life, Emmy's role in the village involves taking children to hospital appointments and ensuring they have the required medication. Sarah's 'day job' is working in the toddler home, where infants stay until the age of three.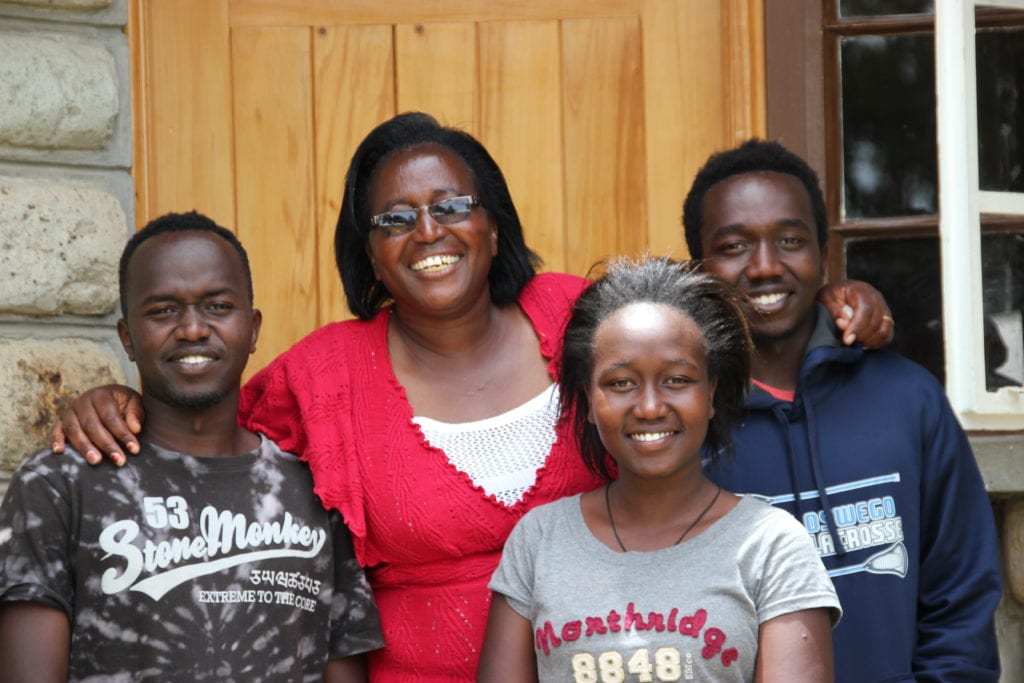 House parents receive a small salary alongside the provision of accommodation and meals, plus the possibility of external sponsorship for their own children, who are incorporated into village life and treated no differently than the orphaned children.
This month, the young adults will depart for the next term of a university, while the children attend the village school. As a result of their deprived start in life, many begin school several years late and can be in full-time education until their mid-twenties. Despite this, they and their parents look to the future with hope. Education is considered a gift and many children at Open Arms wish to become journalists, doctors, pastors or scientists.
"I care a lot about their futures," says Sarah. "We teach them about life outside the village and want them to have an exciting future after Open Arms, not least because the local community depends on them. I want them to dream big and work hard, but my greatest joy is when a child tells me they wish to forgive their parents for abandoning them."
"We are raising these children to change Africa, one life at a time," adds Emmy. "I see leaders in our children. One day this country will have a president who grew up in an Open Arms Village. It's an honor to know I am raising not just this generation, but also impacting their future children and grandchildren."