It is February 2015 and a swelteringly hot day in Sierra Leone. Katy Pitt, a 30-year-old Bristol nurse, volunteering on the frontline of the Ebola crisis, is sweating it out in the 'red zone,' the ward of a treatment center where highly contagious patients are cared for.
The stifling West African temperatures can reach 40°C, even in the winter. Hardly the ideal conditions to be clad in a boiler suit, mouth mask, hood, apron and two pairs of gloves. However, this protective gear, which takes a minimum of 20 minutes to put on and take off, is necessary. Ebola's fearsome reputation isn't just due to its frightening symptoms, which can include uncontrollable bleeding and vomiting, but to the fact, it spreads fast through direct contact with bodily fluids or even indirect contact with contaminated surfaces and objects.
In the red zone, the medical staff is so covered up that they need their names written on their headgear to identify each other. It is not even possible to remove a mask for a drink of water, so nurses have to make sure they are well hydrated before they enter, or the heat could cause them to pass out, with potentially disastrous consequences.
As Katy steadies a four-year-old girl trying to use a bucket toilet, the child reaches up and pulls her protective goggles away from her eyes, causing the sort of breach these strict measures attempt to avoid. Despite the calming advice and support from staff in the nearby doffing station—always on hand with disinfecting chlorine hoses—it is a scene she tries to push aside for the next 21 days, the time it can take for Ebola symptoms to appear.
During this three-week incubation period, after she had returned to the United Kingdom, Katy began to feel unwell. With her temperature climbing—one of the early symptoms of Ebola—she was quarantined to her house, receiving a stream of phone calls from Public Health. Fortunately for her, it turned out to be a false alarm (she'd contracted a kidney infection), but for a few days, any breaches she had experienced during her time on the front line stood out starkly in her mind.
This was life for the people of Sierra Leone, during the West African Ebola outbreak that gained global attention in 2014. An outbreak which had claimed approximately 11,315 lives by January 13, 2016, the date the World Health Organization (WHO) declared Liberia, the last of the affected countries, to be Ebola-free.
"You could sense the fear," Katy recalls. "We arrived later in the epidemic so there had been massive efforts to make people aware of how Ebola in Sierra Leone was transmitted. Huge government billboards were up, making it very clear not to share food or even shake hands or touch each other, a big change for such a tactile culture. There were even songs on the radio about it. Occasionally someone from the West would forget and lightly touch the arm or shoulder of a Sierra Leonean and you would see them recoil. It had been so drummed into the people that Ebola was transferred through contact."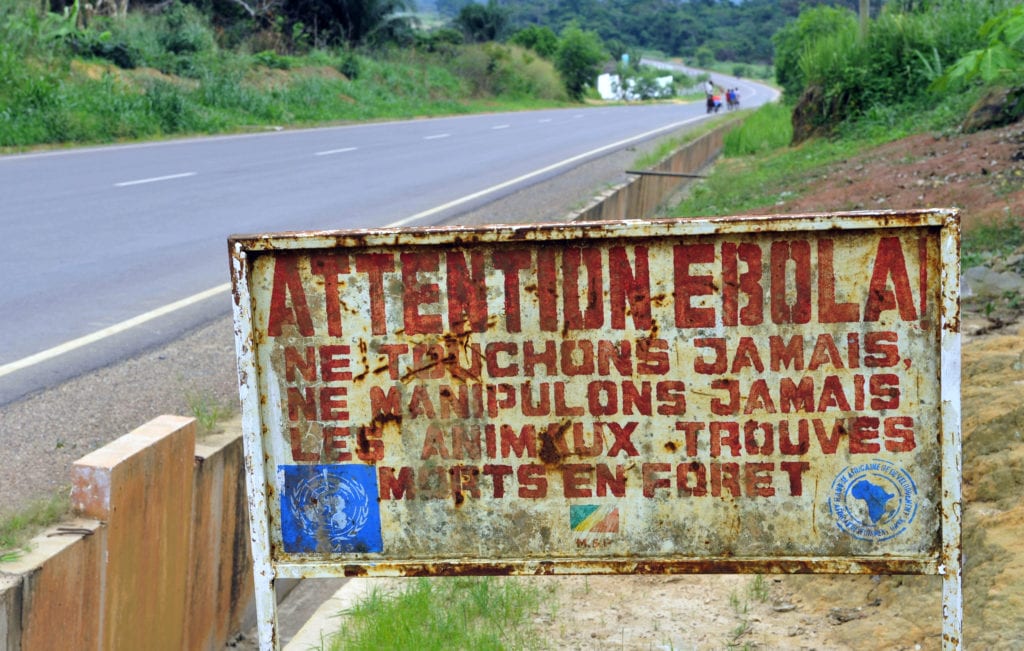 The young child involved in Katy's breach was affected by Ebola, along with her mother. In a way, they were fortunate enough to have been kept together. Heartbreaking scenes like six-year-old Abu, seeking out comfort in the beds of different women in the treatment center as they searched for his mother, were all too common. One of the reasons for this was that the virus had a disproportionate impact on women, the mothers and caregivers of the community.
By August 2014, five months after the virus was confirmed in Guinea, infection amongst women was outpacing the men. The Washington Post reported that across Sierra Leone, Liberia and Guinea collectively, women comprised 55-60% of the dead. In Liberia alone, the government reported that 75% of the victims were women.
As with many health crises, socially constructed gender roles played a key part in the transmission of Ebola. It's not hard to see that women's increased exposure was a result of time spent in the home as the primary caregivers of the sick and as those responsible for washing the bodies of the deceased before burial. An investigative paper published by the National Center for Biotechnology Information (NCBI) noted that women also, due to lower status and recognition, served more often than men as frontline caregivers and cleaners in the hospitals, where a risk of infection was higher.
The Ebola crisis turned a spotlight on the importance of paying attention to gender dynamics when designing communication and intervention strategies. Women, as the conduits of information to local communities, becoming West Africa's frontline responders, teaching families how to protect their health and each other.
In Sierra Leone and Guinea, Urgent Action Fund-Africa supported women's rights organizations to carry out sanitization activities, developing and distributing advice and supplies to raise awareness of Ebola prevention techniques and counter misinformation. Long before international aid workers arrived and long after they had left, local women's groups and volunteers were shouldering the impact of the disease and its effects. The work of these groups proved critical to the crisis, highlighting the need for these organizations to be recognized and funded as such, now and in the future.
When asked about the women on the frontline that particularly touched her, Katy reminisces on a heartwarming memory of a resilient patient and her child. Despite the gravity of the situation in Sierra Leone, there were still moments of hope, and even joy, as the community banded together.
"A lady called Mariatu and her nine-month-old baby were admitted… it was difficult to see very young children in the treatment center as the younger a patient was, the more of a challenge it would be for them to survive. But this pair both did. On the day they were discharged, they had a 'happy shower' which was a chlorine shower to make sure they weren't carrying any traces of the disease on their person, and people started singing and dancing to celebrate. It was a really special moment."
Recently a mother herself, her son fast approaching his first birthday, the memory of Mariatu carries with it fresh significance. While parenting is taking precedence over work at present, I wonder, in light of the new outbreak of Ebola – this time in the Democratic Republic of the Congo – would she do it all again?
"In a heartbeat," she says at once. "It was a privilege to go to Sierra Leone and work with such inspirational people. I felt every emotion on leaving – relieved I had done it, excited to get home, but sad to leave too. I felt I'd both succeeded and failed; I knew I'd helped a lot of patients, but I couldn't help thinking about those we'd lost.
"My advice to anyone considering anything similar in the future is to do it – you won't regret it."