Looking for our new travel book?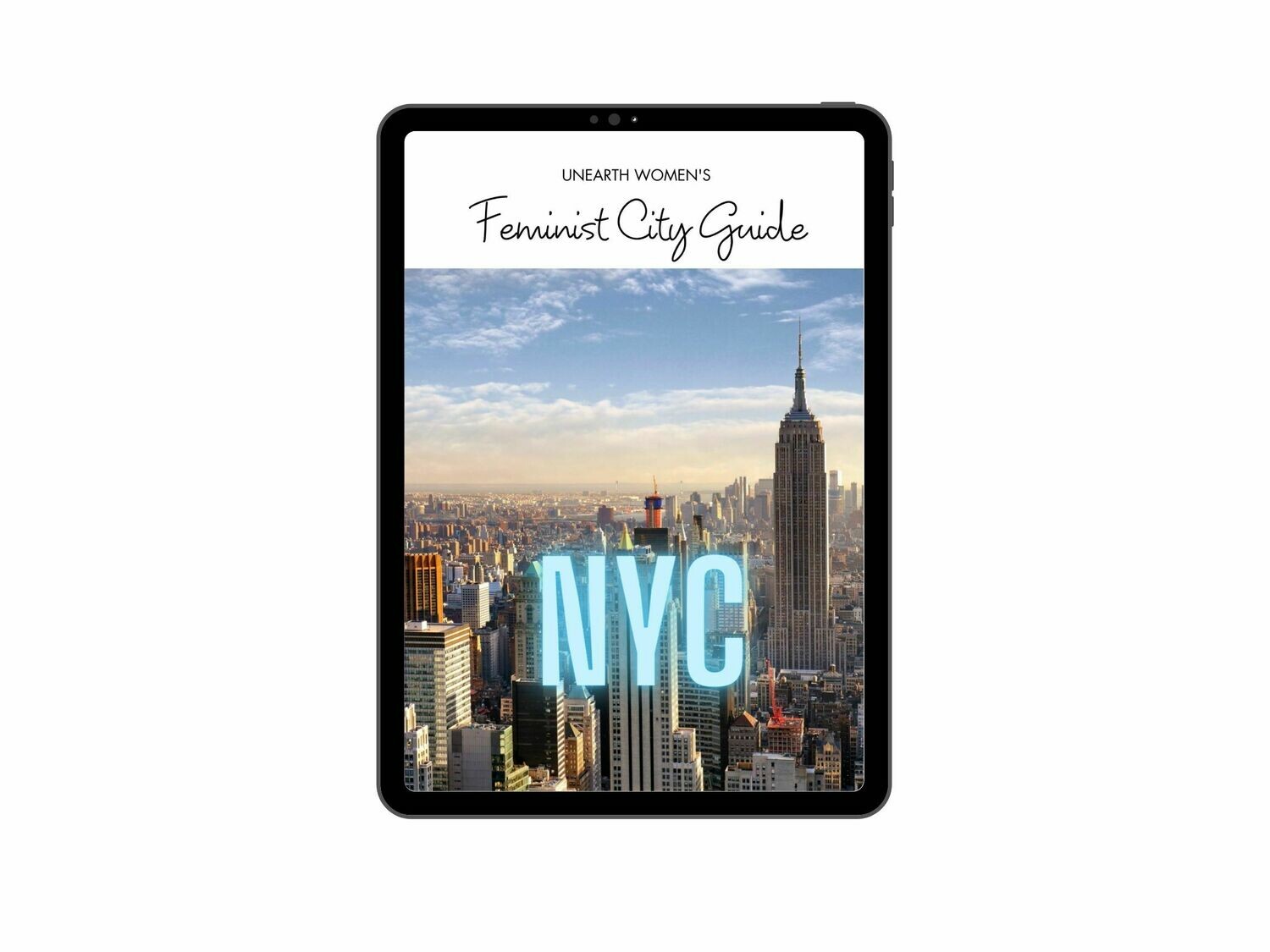 The Feminist City Guidebook to NYC (Digital)
SKU 00040
Product Details
Unearth Women's feminist city guides spotlight female-owned businesses around the globe, showing travelers how best to support women on their journeys. In this digital version of our very 2020-2021 Feminist City Guidebook, we turn our attention to New York City! We'll show you our favorite women-owned hotels, restaurants, and shops right now. We'll also highlight women - past and present - who continue to shape NYC and share with you a 24-hour itinerary to Manhattan. Please note: this is a digital PDF version of our printed guide.
100% of your purchase goes towards supporting our female writers, editors, designers, and illustrators to help keep Unearth Women magazine growing. This issue is printed on-demand, so please allow extra time for shipping and delivery. Want to learn more? Subscribe to our weekly newsletter here.
In this NYC guide, you'll find:
Our favorite female-owned restaurants and bakeries.

Female and BIPOC-owned businesses we love.

Female-owned hotels and historic places to stay.

An overview of some notable women that have shaped NYC.

Our 24-hour itinerary to Manhattan.

Key local resources to help you find more women and minority-owned businesses.
Save this product for later