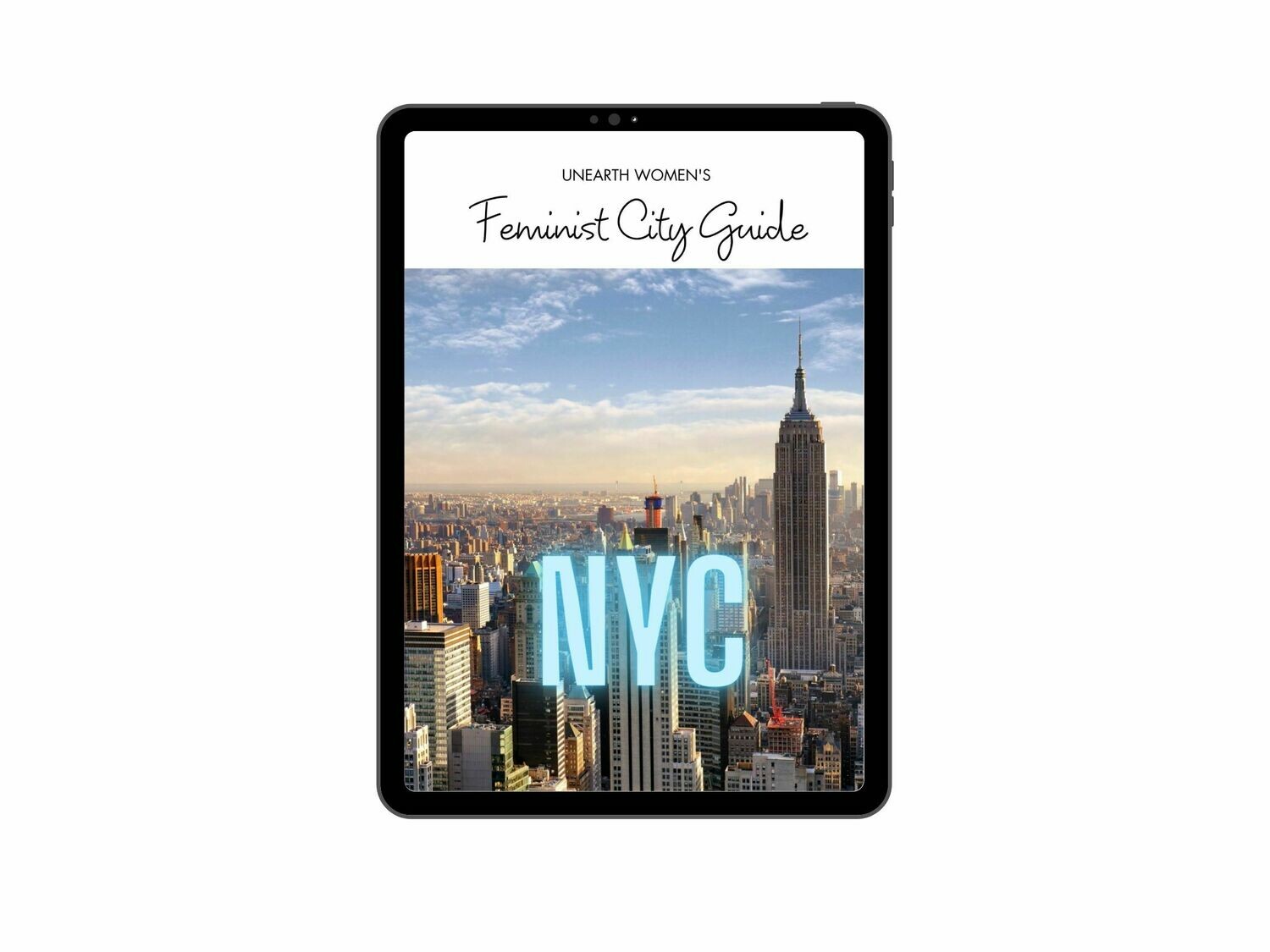 Feminist City Guidebook to NYC (Digital)
00040
Product Details
Unearth Women's feminist city guides spotlight female-owned businesses around the globe, showing travelers how best to support women on their journeys. In this digital version of our Feminist City Guidebook, we turn our attention to New York City. We'll show you our favorite women-owned hotels, restaurants, and shops right now. We'll also highlight women—past and present —who continue to shape NYC and share with you a 24-hour itinerary to Manhattan.
In this NYC guide, you'll find:
Our favorite female-owned restaurants and bakeries.

Female and BIPOC-owned businesses we love.

Female-owned hotels and historic places to stay in New York.

An overview of some notable women that have shaped the city.

Our exclusive 24-hour itinerary to Manhattan.

Key local resources to help you find more women and minority-owned businesses.
Please note: this is a digital PDF version of our printed guide. 100% of your purchase goes towards supporting our writers, editors, designers, and illustrators to help keep Unearth Women going. Want more? Subscribe to our newsletter here.
Save this product for later