Recently, I got my second dose of the Pfizer vaccine, joining the estimated 66 million Americans who are now fully inoculated against COVID-19. The Pfizer, Moderna, and Johnson & Johnson vaccines have become more widely available, bringing with them the promise of a return to normalcy. For travel, in particular, questions of when and where to book trips have become more prevalent in recent weeks. Following the CDC's statement, which clears fully vaccinated people for travel, many travelers are beginning to look ahead to post-pandemic vacations. I am one of them.
Since getting the second jab of Pfizer, I have found myself endlessly scrolling through Booking.com, dreaming of the places I could visit. But, when it comes to actually booking a trip, I have been stopping short at the countless regulations and entry/exit requirements. Despite having a vaccination card in my wallet, many countries still require a combination of negative COVID test results and quarantine upon arrival, even if you've been fully vaccinated. Add to that the ongoing debate about vaccine passports and, well, it has never been a more confusing time to be a traveler. If you're looking to book a post-pandemic getaway but are not sure where to begin, let us be your guide. Do you need a vaccine passport to travel? Once you're fully vaccinated against COVID do you still need to present a negative COVID test? Here's everything you need to know about where to travel and how.
Figure out where to travel using this map
During the best of times, planning a trip can be a logistical nightmare. But during COVID? Planning a trip is the very definition of navigating red tape. While the United States is vaccinating at a faster rate than almost any other nation on earth, other countries are grappling with rising cases, slow vaccine rollouts, third waves, and new COVID variants.
For travelers, this means following the ever-shifting entry/exit requirements. If you're looking to travel to a country that is not yet accepting fully vaccinated travelers without a COVID test, then you'll want to use this interactive map. Created by the travel company, Sherpa, this nifty tool shows you where you can travel based on your departure location and vaccination status. As society collectively claws its way out of this pandemic, this tool is necessary for planning travel.
Where to travel right now if you're fully vaccinated
Because every single country is in a different phase of vaccination roll-outs, many entry/exit regulations have not fully caught up to accommodate fully vaccinated travelers. This is to say that despite being fully inoculated against COVID, you may still be required to present negative COVID tests and even quarantine when visiting certain nations. If you're fully vaccinated and so over having a swab jabbed up your nose, then consider the following countries which will let you in with only proof of vaccination.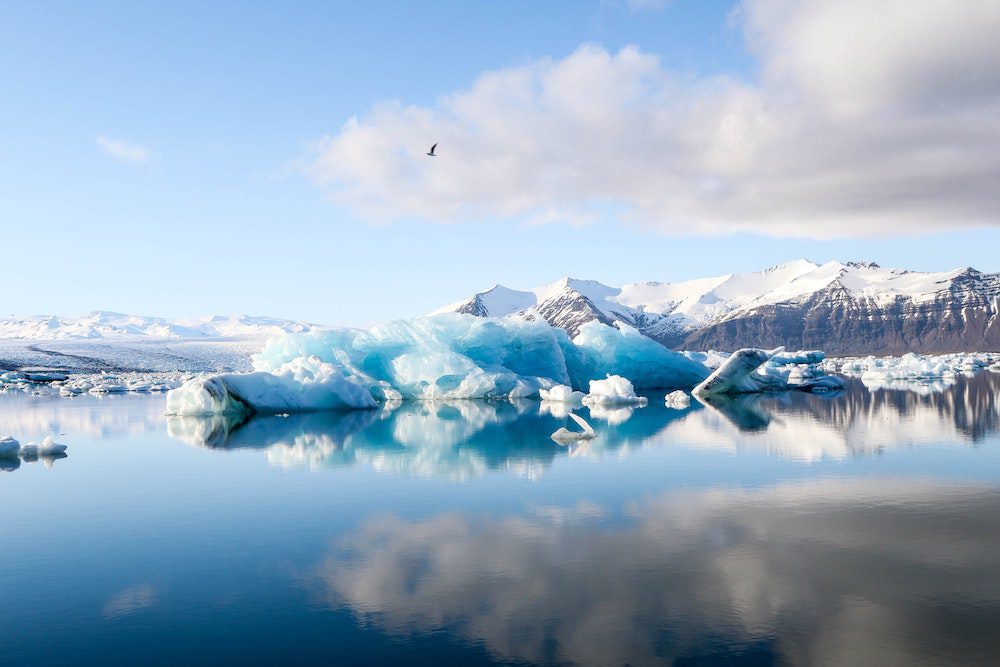 Iceland
In order to enter Iceland, travelers must show proof of vaccination or a negative COVID-19 test result before boarding a flight or ship to Iceland. Once you're physically in Iceland, travelers are required to take a rapid COVID test upon arrival. Once that negative test result is received, you'll be free to travel around Iceland.
The Caribbean
The entry/exit requirements for the Caribbean islands vary, but certain places like the Bahamas and Barbados are open. As of May 1st, vaccinated travelers entering the Bahamas can bypass the country's testing requirements. All travelers must still complete the Travel Health Visa application and provide proof of full vaccination upon arrival. Barbados is open as well although their entry requirements are a bit more demanding. As of May 8th, vaccinated travelers can enter Barbados as long as they show proof of vaccination and proof of a negative coronavirus test taken no more than three days before travel. Upon arrival in Barbados, travelers also have to submit to a second test (either at the airport or at their accommodation) and quarantine until they receive negative results which could be the same day as arrival or one to two days after.
As of May 15th, the British Virgin Islands lifted their quarantine requirements for fully vaccinated travelers. Vaccinated individuals will still have to arrive with a negative COVID-19 test result (taken no more than five days prior) and will be tested upon arrival. For Grenada, all travelers must submit a negative coronavirus test result three days before travel and fill out a Pure Safe Travel Authorization Certificate. Unvaccinated travelers may face further restrictions and testing requirements, while vaccinated travelers only need to quarantine for 48 hours upon arrival.
Belize
If you're looking to escape to somewhere a little more tropical, consider visiting Belize. Belize's borders are now open to vaccinated travelers. In order to enter the country, travelers must show their official COVID vaccine card or proof of a negative COVID-19 test taken within 96 hours of arrival (48 hours for a rapid test). Visitors can also take a COVID-19 test after arriving at the airport for $50.
Ecuador
For another destination option south of the equator, look towards Ecuador. The country is open to both fully vaccinated travelers or unvaccinated travelers with a negative COVID-19 test taken up to three days prior to arrival. If you're headed to Ecuador, chances are you'll have your sights set on the Galapagos. To enter the Galapagos, all international travelers are required to present a negative COVID-19 test taken within 96 hours before arrival.
Mexico
Throughout the pandemic, Mexico has been lenient towards travelers looking for an escape. Today, Mexico remains open to travelers. There is no need to provide a negative PCR test or quarantine on arrival, though most resorts ask guests to complete health questionnaires. The land border between Mexico and the United States is closed for nonessential travel through at least May 21. However, air travel is allowed.
Guatemala
Located in Central America, Guatemala is a beautiful country bursting with history and culture. For those keen to visit, Guatemala is now open to travelers who have received the COVID vaccine or visitors with a negative COVID-19 test taken 72 hours prior to arrival. It's important to note that anyone who has recently visited the United Kingdom or South Africa two weeks before arriving in Guatemala may be refused entry or required to quarantine. This is due to the new COVID variants currently impacting both of these countries.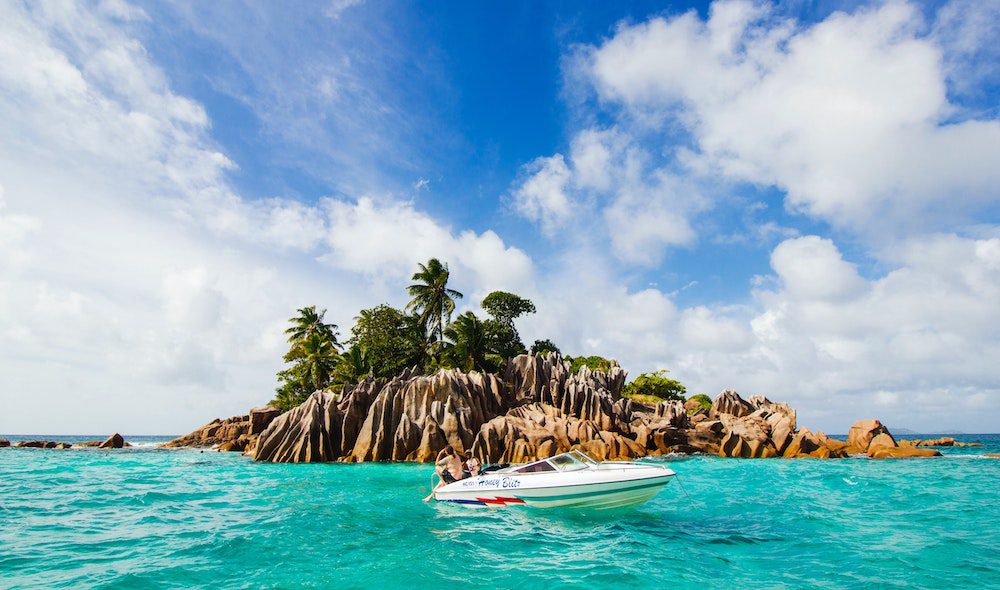 Seychelles
If you're looking for a real getaway then consider Seychelles. Located in the Indian Ocean, just off the coast of East Africa, Seychelles is a tropical nation made up of more than 100 islands. Seychelles is now open to all vaccinated and unvaccinated travelers, with the exception of visitors from South Africa due to the variant.
Croatia
Croatia is open to fully vaccinated travelers. Visitors can also opt to take a COVID-19 test upon arrival, then quarantine until they receive a negative result. For those who have not received the COVID vaccine or choose to not get a test upon arrival, they'll be required to quarantine for 10 days. Travelers coming from an approved list of low-risk countries can enter Croatia without any requirements or restrictions, as long as they do not have symptoms and have not been in close contact with an infected person. All tourists must also show proof that they have paid for their accommodations in advance.
Montenegro
Montenegro is now welcoming fully vaccinated travelers from the United States and other approved countries. Travelers who are not vaccinated may also enter so long as they present a negative COVID test within 72 hours.
Georgia
Georgia is open to fully vaccinated travelers entering the country by air. At the moment, Georgia is banning entry via land or sea. In order to travel to Georgia, people must show proof of vaccination or present a negative COVID test taken within 72 hours of arrival plus a follow-up test on their third day in Georgia. If you're coming from the United Kingdom, Georgia mandates a 12-day quarantine.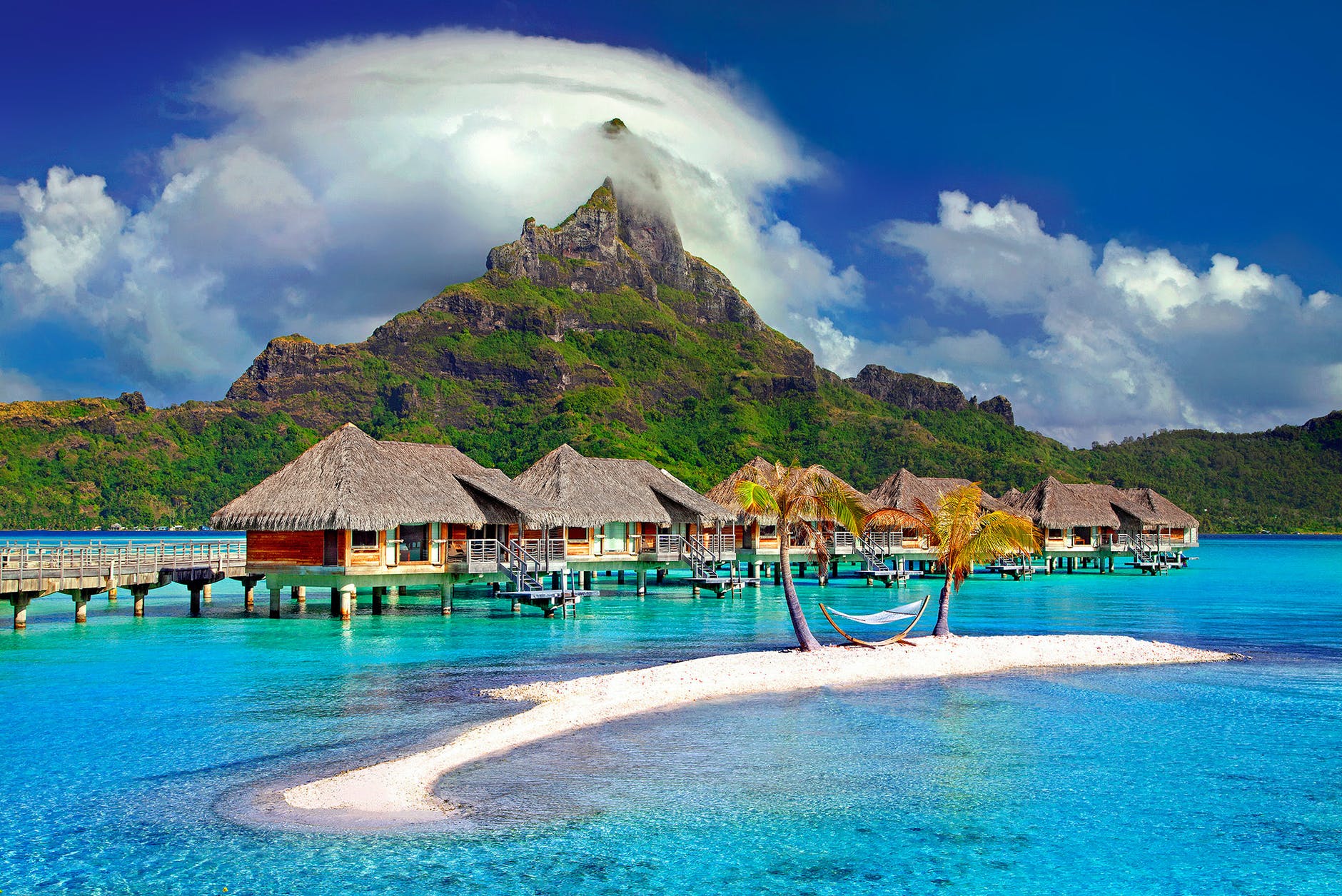 French Polynesia
As of May 1st, vaccinated travelers have been allowed to enter French Polynesia and bypass their 10-day quarantine requirement. Vaccinated travelers must have been in the U.S. for "30 consecutive days prior to departure" in order to skip the quarantine. They must also present their vaccination certificate, obtain a negative coronavirus test before traveling, submit to an antigen test upon arrival and take a self-administered PCR test on day four.
Israel
By May 23, Israel has plans to reopen to international visitors who can present proof of vaccination. Whether or not you have a vaccine card, all travelers must show proof of a negative coronavirus test taken no more than 72 hours prior to boarding a flight to Israel. Upon arrival, travelers also have to submit to an antibody test. Additionally, tourists will only be allowed in tour groups.
Nepal
Nepal has recently opened up to both vaccinated and unvaccinated travelers. However, vaccinated individuals can bypass the testing rules that require travelers to provide proof of a negative coronavirus test taken no more than 72 hours before travel. All travelers regardless of vaccination status must have travel insurance that covers health, immediate crisis or rescue for the duration of the trip; proof of accommodation in Nepal; a completed International Travel Arrival Form; and either a Nepalese visa or a recommendation from the tourism board.
What to know about vaccine passports
Tech companies have been proposing digital vaccine passports, which would show a person's COVID vaccine status. There is an ongoing debate around the ethics of implementing required vaccine passports. On the one hand, vaccine passports would allow for easy regulation of vaccinated people to travel, enter a baseball stadium, work out at gyms, go to concerts, etc. In short, it would offer peace of mind knowing that everyone on board that plane or in attendance at that concert has been vaccinated against COVID. On the flip side of the debate, vaccine passports are seen as unethical because of the segregation it creates between vaccinated and non-vaccinated people. The implementation of vaccine passports could block people from re-entering society who do not yet have access to the vaccine or have chosen not to get vaccinated.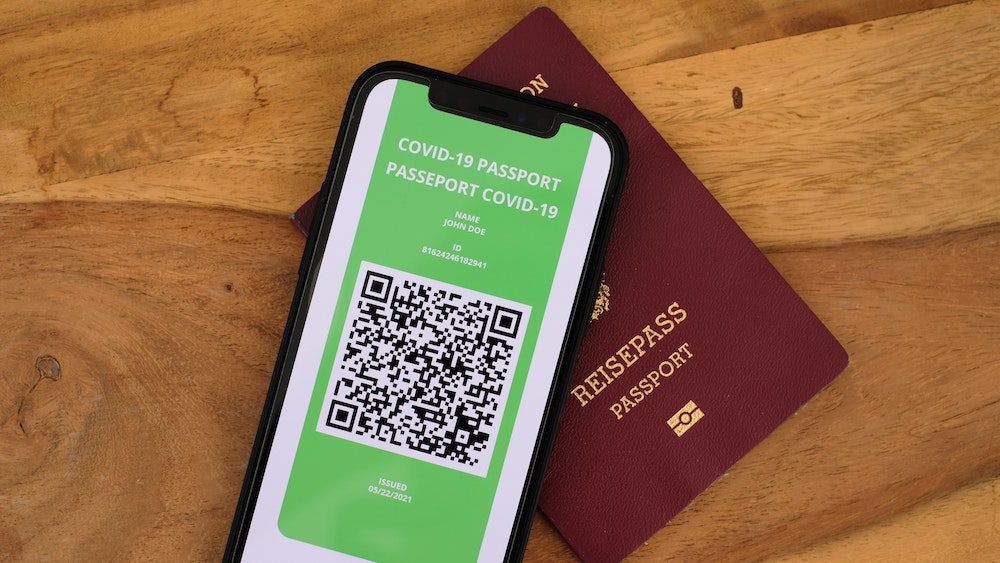 While vaccine passports have been tested by private entities, such as technology and travel companies, it is unclear whether they will be accepted and rolled out globally. So far, Israel—the country with the highest vaccination rate in the world—released their version of a vaccine passport in late February. New York released the country's first vaccine passport called the Excelsior Pass. The Excelsior Pass is a free app that allows New Yorkers to upload their vaccination card for easy validation at events, bars, restaurants, concerts, etc.
All of this is to say that countries and states are testing their own versions of vaccine passports, but at the moment there is no requirement to download a digital vaccine passport in order to travel. If you're fully vaccinated, just hold on to your vaccination card and follow the entry/exit requirements of the place you are visiting.