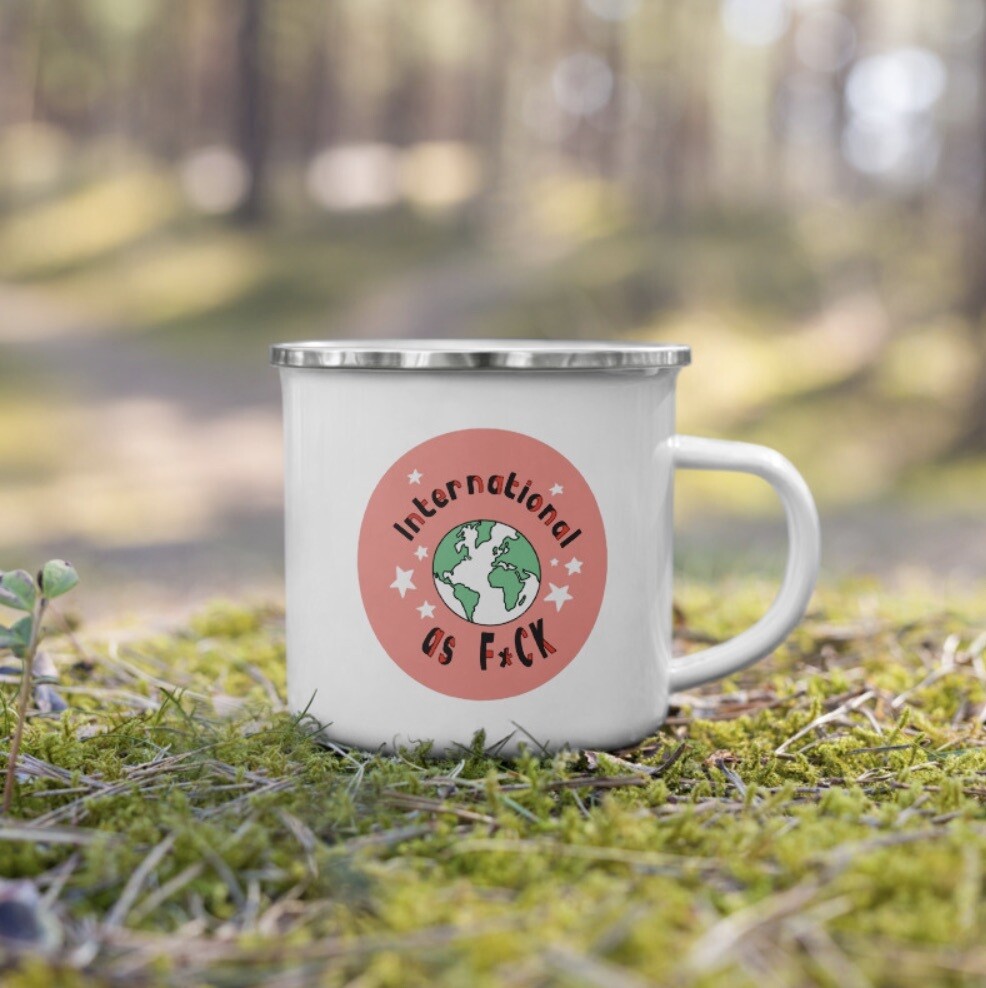 "Feminist as F*ck" Enamel Coffee Mug
SKU 00035
Product Details
You wake up in the morning and reach for your morning coffee. You may be stepping outside of a tent on a crisp, warm morning in the woods. Or, you may be rolling out of bed, grabbing a journal, and moving to your sun-soaked living room. You reach for this mug and it makes you smile. It makes you think of travel, it makes you think of female empowerment, it makes you think of coffee.
This female-designed mug, created by Cornelia Carpenter, is made of enamel and measures at a height of 3.14″ (8 cm), diameter 3.54″(9 cm). The white coating features a silver rim. To keep you mug lasting for many mornings, hand wash it only and don't heat liquids in the mug itself.
100% of your purchase goes towards supporting our female writers, editors, designers, and illustrators to help keep Unearth Women magazine growing. Want to learn more? Subscribe to our weekly newsletter here.

Save this product for later