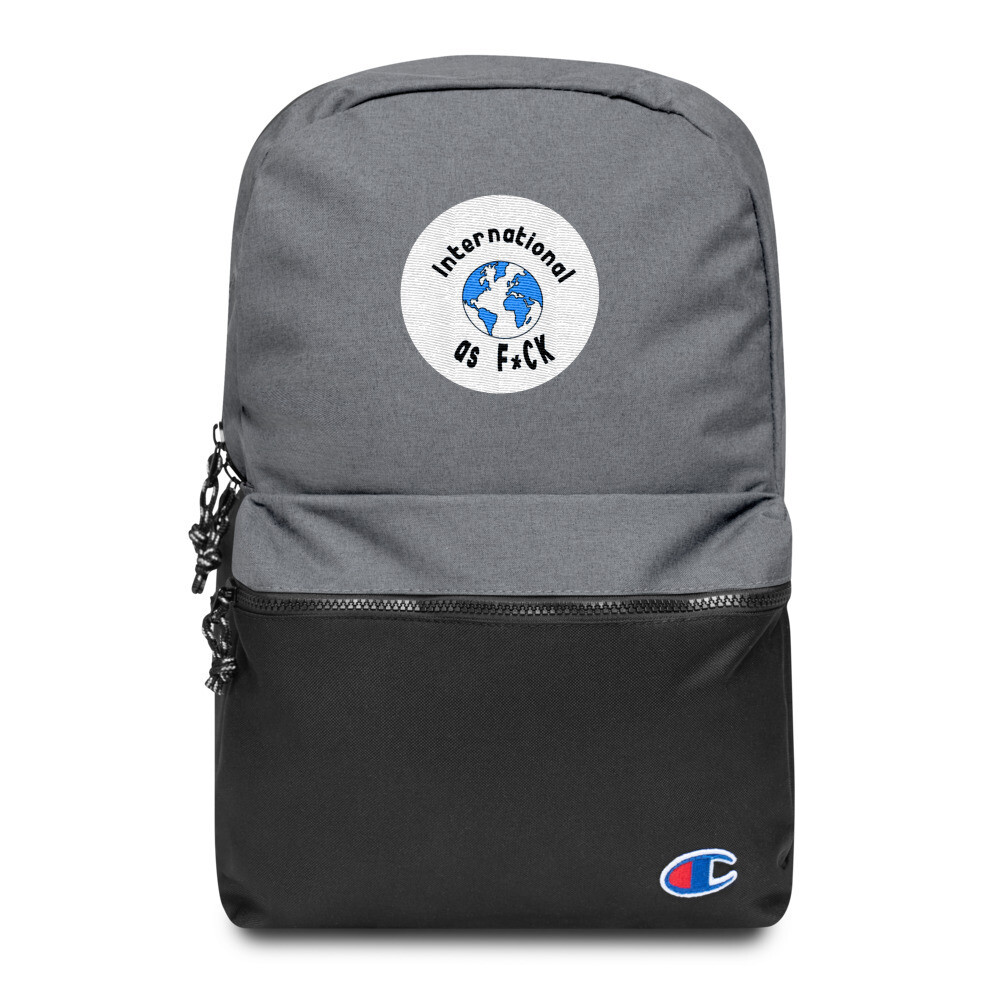 "Feminist as F*ck" Embroidered Waterproof Backpack
SKU 00037
Product Details
A perfect carry-on size backpack, this small Champion backpack features an embroidered, Feminist as F*ck illustration designed by Cornelia Carpenter. The lightweight backpack features plenty of space for all of your necessities, as well as separate pockets for your phone, passport, water bottle and laptop. The backpack is made of water-resistant material ensuring your belongings stay dry, no matter the weather.
All proceeds go towards the support of our primarily female writers, photographers, illustrators, and editors!
About the Product
• Top part: 100% polyester, 600D
• Bottom part: 100% polyester, 900D
• Dimensions: H 18" (45.7 cm), W 11½" (29.2 cm), D 6¼" (15.9 cm)
• Product weight: 1.02 lbs (464 g)
• Capacity: 5.5 gallons (21 l)
• Max weight: 33 lbs (15 kg)
• Water-resistant
• 2 slip side pockets for water bottles
• Large inside pocket with a 15" laptop sleeve
• Front zip pocket with embroidered Champion brand logo, containing an organizational compartment (a pocket with zip closure, 2 pouches for phone and passport, and 3 pen holders)
• Top carry handle
• Top zipper with 2 sliders and zipper pullers
• Soft, padded mesh back with Champion brand logo
• Padded ergonomic polyester bag straps with plastic strap regulators and Champion brand label on the left strap
About the Illustrator
Cornelia Carpenter is an independent illustrator born in Colorado and based in Pennsylvania. Her work is inspired by her home in the mountains, adventures in the Southwestern U.S., and around world. Follow her @corneliacarpenter_studio.
Save this product for later