EDITOR-IN-CHIEF, CO-FOUNDER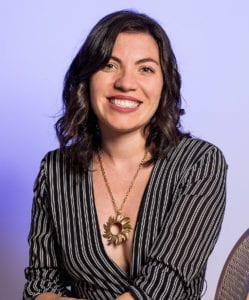 Originally from Colombia and now based in NYC, Nikki is the Co-Founder and Editor-in-Chief of Unearth Women, the Places Editor of Atlas Obscura, and the Travel Blogger behind The Pin the Map Project.
Previously, Nikki worked at Culture Trip, The Daily Meal, and FOOD & WINE Magazine. Nikki is also a freelance journalist and public speaker on women's travel, having spoken at the Women in Travel Summit, Women's Travel Fest, and the New York Times Travel Show. Nikki's bylines have appeared on VICE, Roads & Kingdoms, HuffPost, and more.
Get in touch: nikki@unearthwomen.com
PUBLISHER, CO-FOUNDER
Elise Fitzsimmons is Publisher and Co-Founder of Unearth Women. As Publisher, Elise is tasked with overseeing business development of the company, the production of the print magazine, and managing the finances of the magazine.
Elise is a development professional with a passion for human connection and new experiences. Membership Director for a public radio station in Aspen, Colorado, Elise wears many hats. She is responsible for the acquisition of over one million dollars in individual contributions, donor relations and membership maintenance, marketing, and event planning. She intends to bring her prior experience and dedication to Unearth Women so that women everywhere have a dedicated platform to share their stories and be seen.
Get in touch: Elise@unearthwomen.com
EXECUTIVE EDITOR, CO-FOUNDER
An entrepreneur at heart, Kelly Lewis is the Co-Founder and Executive Editor of Unearth Women. Kelly is also the Founder of Go! Girl Guides, the founder of the annual Women's Travel Fest—a sold-out consumer travel event for women who love to travel—and Damesly, a tour company for professional and creative women.
Originally from Hawaii, Kelly lived in New Zealand for a year before traversing through South America and the South Pacific. She launched Go! Girl Guides in late 2010 after the idea came to her in a dream.
Get in touch: Kelly@unearthwomen.com
PUBLIC RELATIONS MANAGER

Maria Eilersen is the Public Relations Manager at Unearth Women, and is responsible for amplifying Unearth Women's story in the press. Maria brings seven years of global communications experience to the team across PR, content marketing and journalism in the travel and lifestyle sectors.
In 2017, her passion for travel and yoga collided when she stepped off the corporate ladder, solo traveled through Central America and became a yoga and meditation teacher before returning to her base in London, and her first love: writing.
Maria has delivered award-winning PR campaigns and her own bylines have appeared in Interview Magazine, The Copenhagen Post, Trendland and more, covering travel, lifestyle, fashion and food.
Get in touch: Maria@unearthwomen.com
SALES EXECUTIVE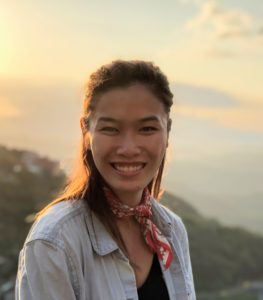 Ainhi Pham will be leading cross-platform partnership programs for new and existing partner brands as head of New Business & Strategic Partnership Development at Unearth Women. Born in a refugee camp in Thailand, and raised in Philadelphia, Ainhi has a passion for human rights, food, travel, and punny Mead. If you meet her IRL, be sure to bring her cake!
Get in touch: Ainhi@unearthwomen.com
EDITORIAL INTERN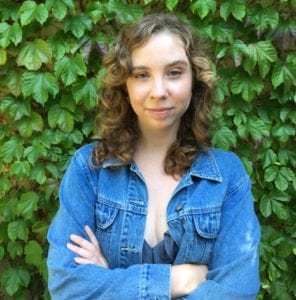 Sarah Anderson is the Editorial Intern of Unearth Women. Sarah is a journalist and senior at San Diego State University, studying journalism and political science. Besides interning for Unearth Women, Sarah works in radio and T.V. As a Production Assistant for KPBS, Sarah writes and edits scripts for T.V. and radio fundraising campaigns and contributes to creative briefings. At KCR, SDSU's student-run radio station, Sarah is the Executive Creative Content Director. It is her job to oversee management and make sure KCR continues to develop its blogging, podcasting, news and video sections. Previously, Sarah was a Staff Writer at The Daily Aztec, covering everything from protests to comedy events.