Here at Unearth Women, we are thrilled to announce the release of our Fall 2018 'Resilience' Issue, our inaugural print magazine. In this issue, we had the pure honor of reporting on women's stories and interviewing inspiring women who both embody the concept of resilience and inspire others to find the resilience with themselves.
In the first issue of Unearth Women, we feature women like Amanda Lindhout, who was forced to endure 460 days of captivity in Somalia, only to come out of tragedy as a beacon of hope, forgiveness, and strength. Women like our cover star, Isobel Yeung, who is an award-winning correspondent for VICE, and who reports on important stories from far-flung places like Syria and Yemen. Women like the United Nations Humanitarian Award Winner, Rose Mapendo, who survived a Congolese death camp and now fights for the rights of the Congolese. Women like Gloria Steinem, the iconic feminist activist, and author who shares a personal essay of what it was like to travel to India as a woman back in the 1950s. Each story, each woman in this issue is a reminder of our collective strengths, impact, and power as the female sex.
This magazine, which our team could not be more proud to share with the world, travels from the Franconian wine region of Germany to the wilderness of South Africa, sharing stories with Unearth Women readers that can often fall by the wayside. In South Africa, our contributor, Melissa Twigg, spends time with the Black Mambas who are an all-female, anti-poaching unit working to save their country's rhino. "We're fighting for our animals and showing people that women can be beautiful and also strong," one Black Mamba tells Twigg. "It's important for women all over South Africa."
In India, our photographer, Annapurna Mellor, traveled around the country to capture in vivid color how diverse and beautiful the women of India are. Shining light on the many ethnicities and cultures that make up India, Mellor—who has photographed for AFAR and National Geographic—brings life to the pages of Unearth Women magazine.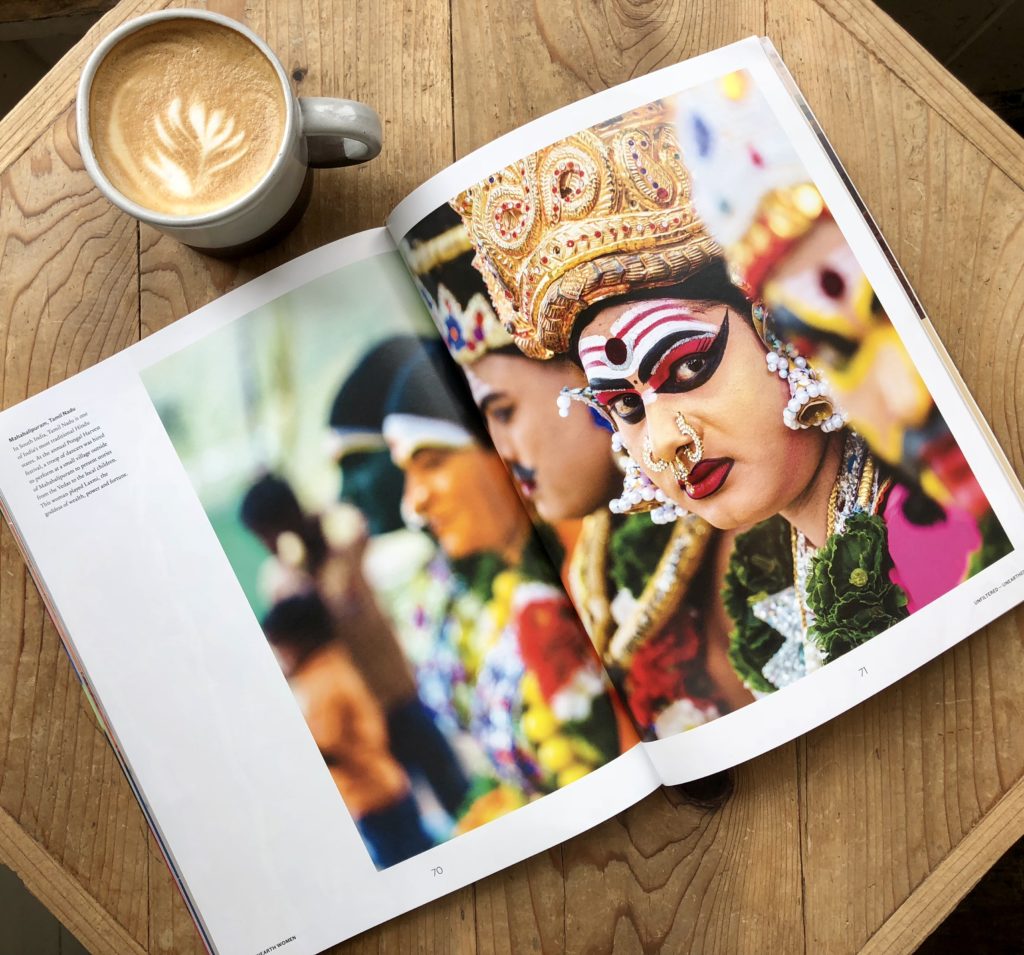 In Colombia, our Editor-in-Chief retraced a mysterious family murder in the mountains of Santa Marta, coming face-to-face with an ex-FARC fighter who tells her of life-fighting in the jungles. In Morocco, Unearth Women's Beauty Director, Stephanie Flor, shares beauty secrets and the history of the Moroccan hammam. Shining light on key Moroccan secrets—like argan oil and rhassoul clay—while also celebrating female initiatives.
In Buenos Aires, our Executive Editor traveled to Argentina to curate a feminist city guide to the popular South American city. With a focus on female-run shops, businesses, and women's history, our feminist city guide looks at the hyper-masculine city of Buenos Aires in an entirely new way.
As we celebrate the release of our first issue and the inspiring women that both helped create this magazine, as well as are featured in it, we are already in the midst of finalizing our next issue, the Consent Issue, coming out February 2019. Our next issue will explore the concept of consent and how women, around the world, are giving themselves permission to challenge the status quo, embrace themselves, and define consent on their own terms.