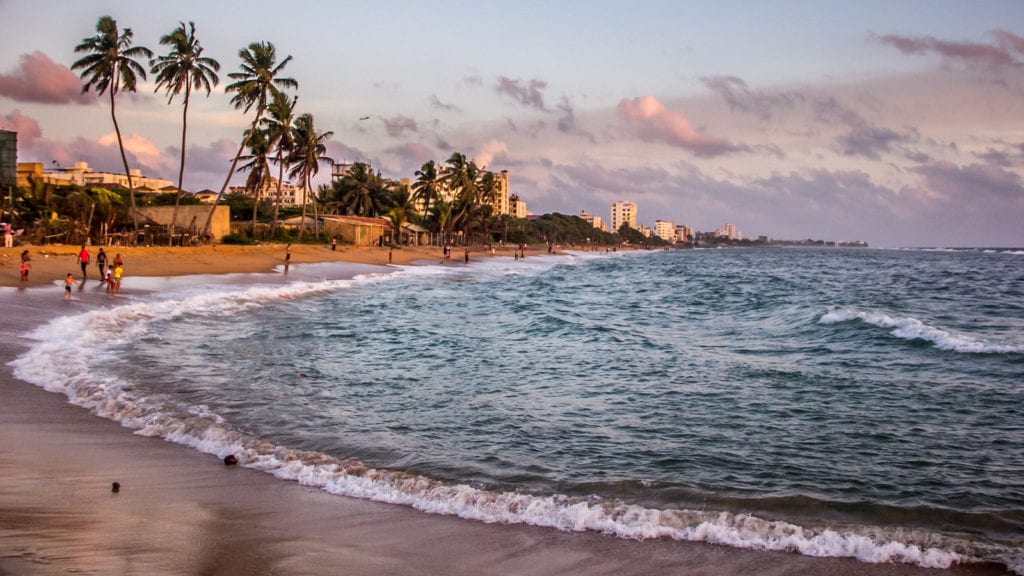 Sri Lanka's capital is a lush, coastal oasis of intermingled colonial mansions and ritzy new skyscrapers. With a vibrantly evolving dining scene, a blooming female entrepreneur circuit, and a solid selection of sustainable brands and hotels, it's swiftly becoming an interesting destination for the conscious—and feminist—traveler.

STROLL THROUGH THE PARK OF TWO QUEENS

Walk through the sprawling Viharamahadevi Park in the heart of the city, right in front of the Town Hall building (currently presided over by the country's first female mayor, Rosy Senanayake). Named after a legendary princess who saved the country from a malignant storm, the park is a beautiful spot for a walk or a lazy read in the shade of a leafy tree. You'll also find a statue of Queen Viharamahadevi, as well as a statue of Queen Victoria (who the park was initially named after).
DISCOVER SRI LANKA'S LITERARY LADIES

While in the country (or while prepping for your trip), let some of Sri Lanka's authors give you an insight into the inner workings of its culture and history. Try Island of a Thousand Mirrors by Nayomi Munaweera, Wave by Sonali Deraniyagala, or The Line of Lanka by Sunela Jayewardene. If you happen to be in the country during January, catch the annual installment of the Galle Literary Festival,an inclusive event for conversation and learning.
CELEBRATE THE ART OF LOCAL WOMEN AT SASKIA FERNANDO GALLERY
The Saskia Fernando Gallery is a carefully-curated space for artists. Drop by to experience their ongoing collections, or head to their website to view and purchase art by incredible artists like Sujeewa Kumari, Rajni Perera, or Hanusha Somasunderam, who in their unique ways all explore the existences of women. If performance art is more your vibe, check out the Musicmatters page for updates on their many events, some LGBTQ+ and femme-focused.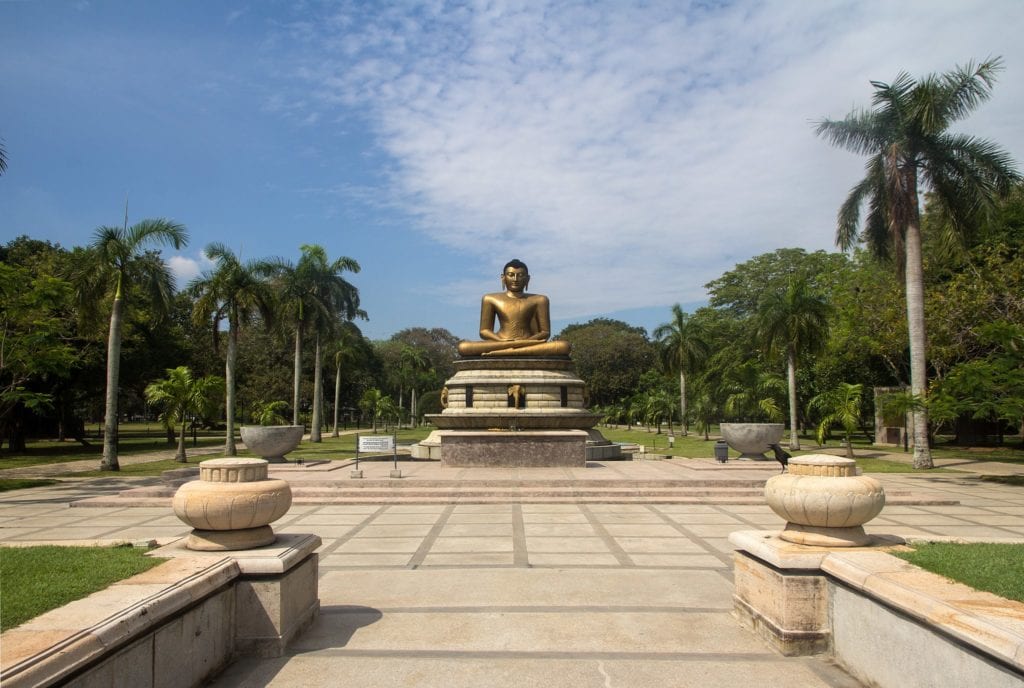 SHOP SUSTAINABLY WHILE EMPOWERING WOMEN
Colombo is currently enjoying a sustainable revolution, with plenty of brands adopting wholly eco-friendly policies that empower and celebrate women. You can begin by checking out thoughtful and chic women-led stores like Selyn, The Design Collective, Pendi, and Urban Island that are collectives for a myriad of local female fashion and interior designers. Alternatively, if you're in town on a Saturday morning, head to the Good Market for a big selection of ethical, sustainable produce and products ranging from organic vegetables and snacks to furniture and art.
LUNCH ON A POST-COLONIAL DELICACY

One of the island's most iconic dishes, lamprais is a Dutch hand-me-down recipe that has become a lazy Sunday family lunch staple. Head to the Dutch Burgher Union (dating back to 1908) and opt for their mixed meat lamprais made by Mrs. Boteju, and a sugary glass of homemade ginger beer for the full experience.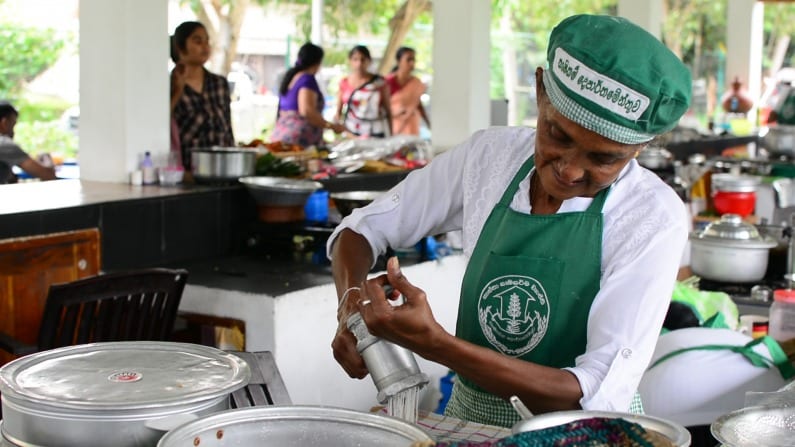 SUPPORT GRASSROOTS FEMALE CHEFS AT HELA BOJUN
If you're staying in Colombo's suburbs or don't mind the 20 to 30-minute journey, Hela Bojun in Battaramulla serves up excellent, authentic, and incredibly low-cost vegetarian Sri Lankan fare all made by female entrepreneurs who keep 100 percent of their profits. You can expect a full meal for as low as Rs. 100 ($0.55).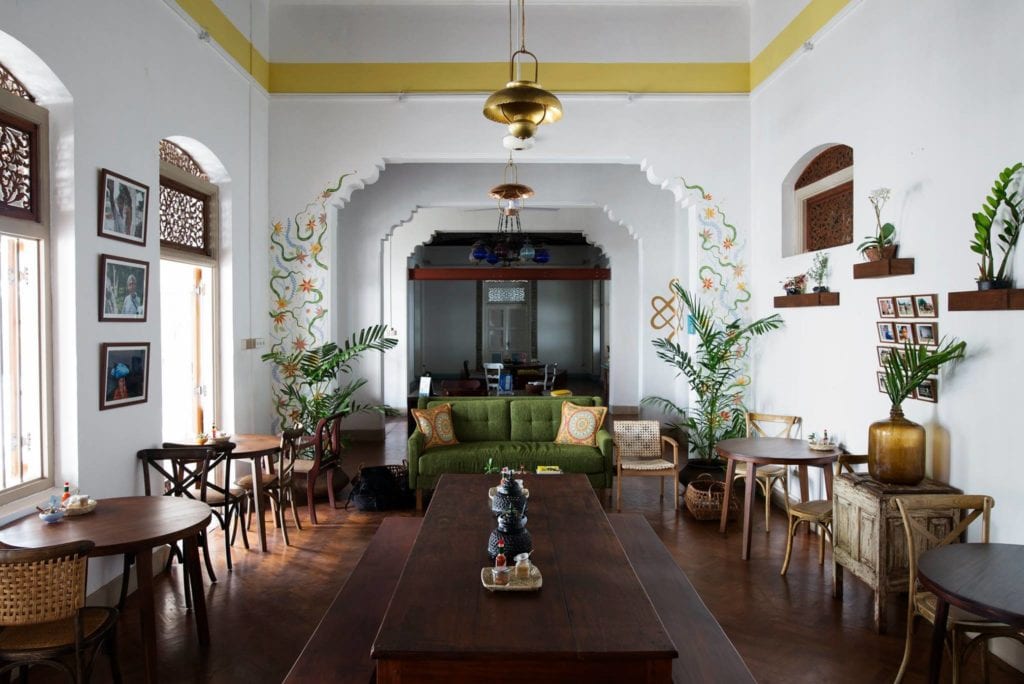 GRAB COFFEE AT FEMALE-OWNED CAFE KUMBUK
Colorful, charming, and usually al fresco, Colombo's cafes are cozy and offer up free Wi-Fi and good coffee. Try the women-owned and run Cafe Kumbuk for healthy daytime meals, Black Cat Cafe for great reading atmosphere and a badass Bahuchara Maa mural by local artist Isuri, or the Barefoot Garden Cafe for good souvenir shopping and a cold mug of Lion beer.

THE WOMAN-OWNED COLPETTY HOUSE
A comfy bed and breakfast with excellent service and A/C rooms, the Colpetty House is owned by a woman and is also often the venue of fun, inclusive events for women and feminists.
BUDGET HOTELS FOR SOLO FEMALE TRAVELERS
Drift BNB, Bunkyard Hostels, Island Hostels are funky, design-led hostels perfect for younger travelers who are looking for low-budget accommodation in the city centre. The staff is also used to solo female travelers, and apart from having women-only dorms, they will be able to help you find safe drivers and tips on where to go in the city.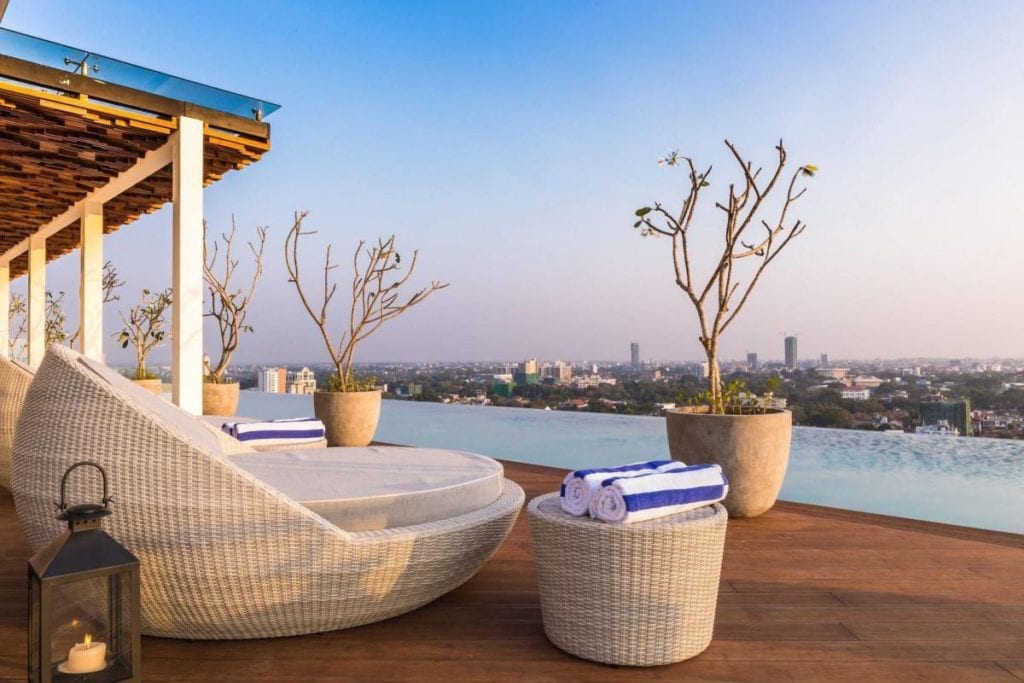 JETWING COLOMBO SEVEN
The Jetwing Hotel chain is helmed by a woman, and also has quite a few stringent policies that ensure training, safety, and opportunities for women in their workforce. Apart from all that, their city hotel rooftop pool boasts one of the slickest sunset views in the city, gorgeous interiors, and stellar fusion cuisine.
TINTAGEL
Former home to the world's first female Prime Minister, Srimavo Bandaranaike, as well as her daughter Chandrika Bandaranaike (who went on to become Sri Lanka's first female President), Tintagel has seen history unfold on its steps. In its current incarnation as a boutique luxury hotel, it features 10 decadent suites and a sunken indoor pool. If not for a stay, at least pop by for an afternoon cocktail.
Did we miss anything? Help us improve this guide by sending us your tips!