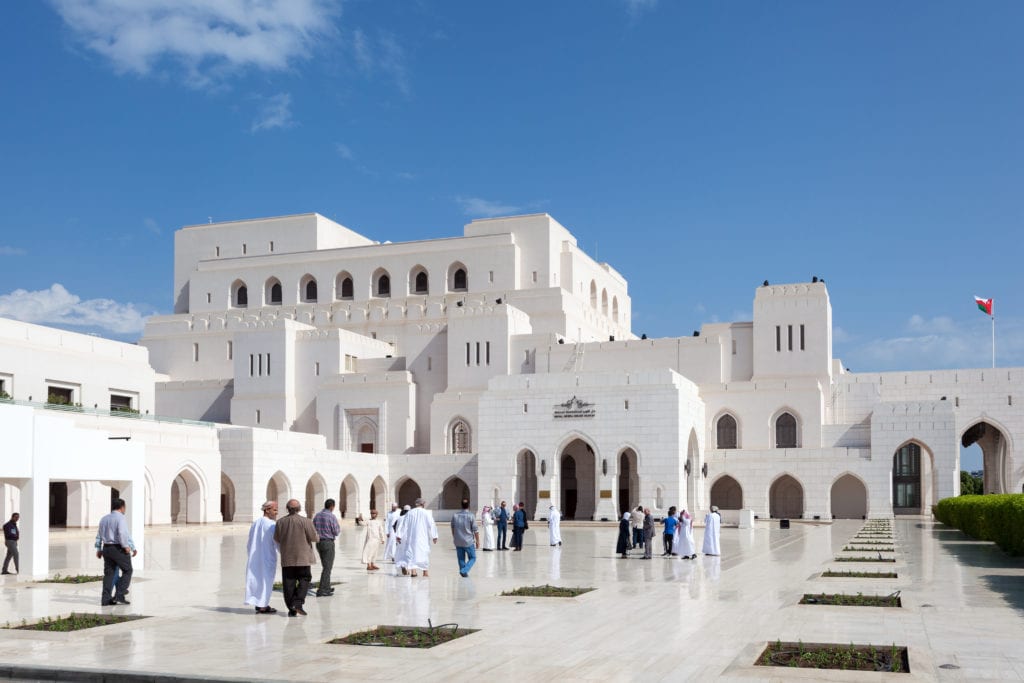 When it comes to female-friendly travel destinations in the Arab world, the United Arab Emirates probably springs to mind first. Yet, a mere five hours drive from Dubai is Oman and its capital of Muscat, home to generous and hospitable people with a unique culture, and—according to Expat Insider—the safest Arab country for female tourists.
Oman has taken many steps towards gender equality. Women were recently granted permission to drive heavy vehicles and taxis, the need for the consent of a male guardian before women can marry has been dropped, and the Sultanate is the first and only Gulf country to make the radical change of making men and women's testimony equal before the court of law. If headed to Muscat, this feminist city guide celebrates the women of this progressive Arab nation and their impact on society.
Learn about Omani Women at the Ghalya's Museum of Modern Art
This hidden gem of a museum is a project dreamt up by a female member of the Omani Royal family. Ghalya's Museum of Modern Art is housed in a group of typical Omani dwellings from the period of 1950 to 1975 (often called the "Period of Change") and tells the story of the Omanis and their deep-rooted heritage, customs, and traditions through art and objects. Wandering through the Bridal Room, the Kitchen, Display Rooms, the Mother and Children's Room, and the Winter Room, taking in the traditional Omani domestic artifacts, paintings and textiles on display are the perfect starting point to understanding the traditions surrounding Omani women's lives. The soon-to-open Clothes Museum next door, featuring a collection of local and regional dresses from the past and present, will add the finishing touch to this portrait of Omani women.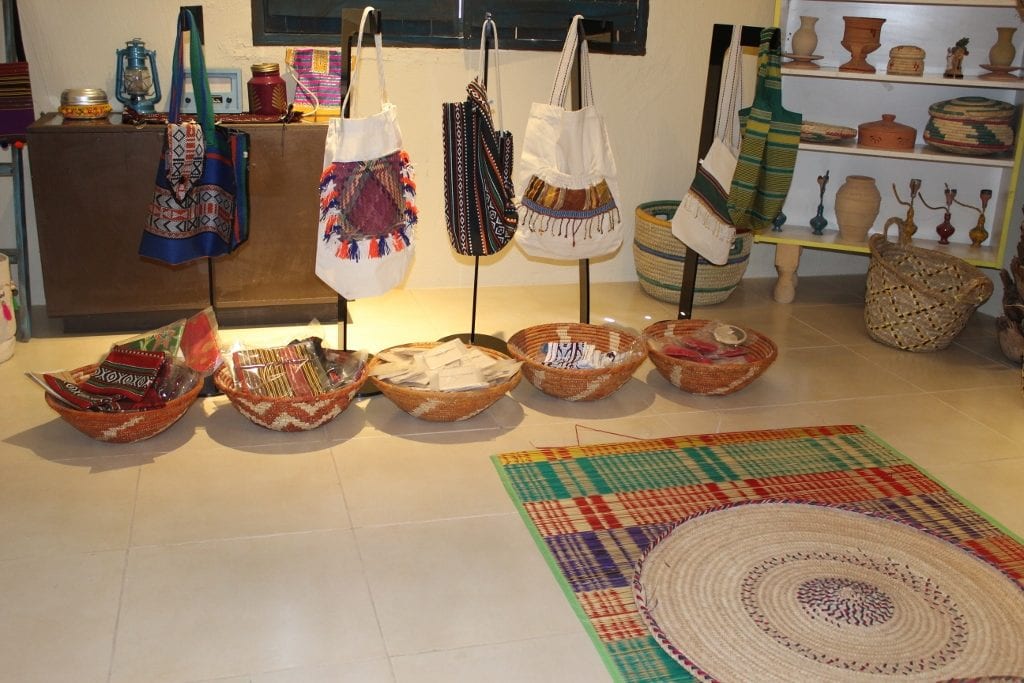 Visit this Female Sewing Community and Empower Sidab Women
Sidab is a small fishing village, just down the hill from the Muscat Old Town wherein 2004, a group of social entrepreneurs created a sewing community to help local women earn a regular income. Fourteen years on, Sidab Women provide flexible work to over thirty ladies from their headquarters in a beautifully restored traditional Omani house, complete with a sewing training workshop and boutique. Their unique designs are world-famous and include bags and accessories in colorful Bedouin fabrics, purses fashioned from kumas (the traditional hat worn by Omani men), or made in the shape of dishdashas (the traditional long tunic). Tapping into visitors' interest in tasting Omani culture, the women's group is also offering home-made traditional Omani food.
Bask in the Architecture of the Royal Opera House
There are several ways to experience the gorgeous architecture of the Royal Opera House. Simply wander in to admire the magnificence of the building's arabesque design and the beauty of the immaculately landscaped gardens (it is set on an 80,000 square meter plot). Access the territory for free and take some stunning pictures. If you would like to gaze at the beautiful interior, featuring ceilings carved from Burmese teak, gold leaf decoration, marble from Italy and crystal chandeliers from Austria, pay three Omani rials for a guided tour. During the season you can buy tickets for any performance, lecture, workshop, masterclass or even coffee and dates with your favorite star! Always check their website for updates, and remember the formal dress code for attending performances.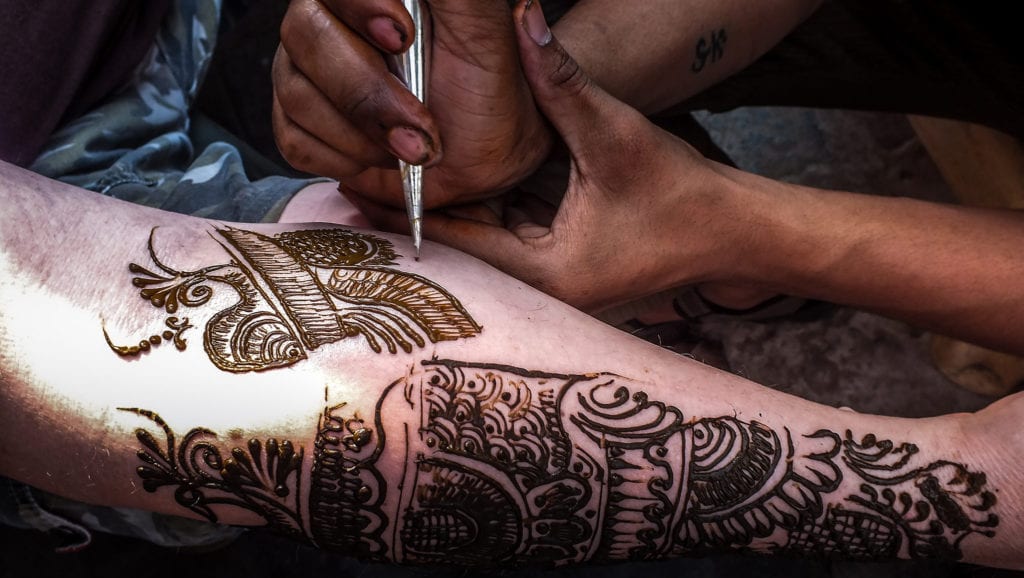 Honor Omani Tradition by Getting a Henna Tattoo
Omani women pay a lot of attention to their impeccable looks. An essential part of every wedding and Eid Celebrations, the art of henna is a way you can take a memento of your Omani trip home with you. Majlis Al Henna is a henna parlor in Muscat which offers both natural and white henna designs.
Try Home Cooking from Omani Mothers at Mani's
Set up by three Omani mothers passionate about healthy, fresh, and wholesome food, Mani's now have three cafes in the country. The most popular one is near Qurum beach, where locals and expats alike love to meet over brunch or a health-kick smoothie. Very relaxed and family-friendly, there's even a little play corner for kids. Mani's sells a few artisan products there too such as infused cooking oils, jams, and packs of their great-tasting coffee.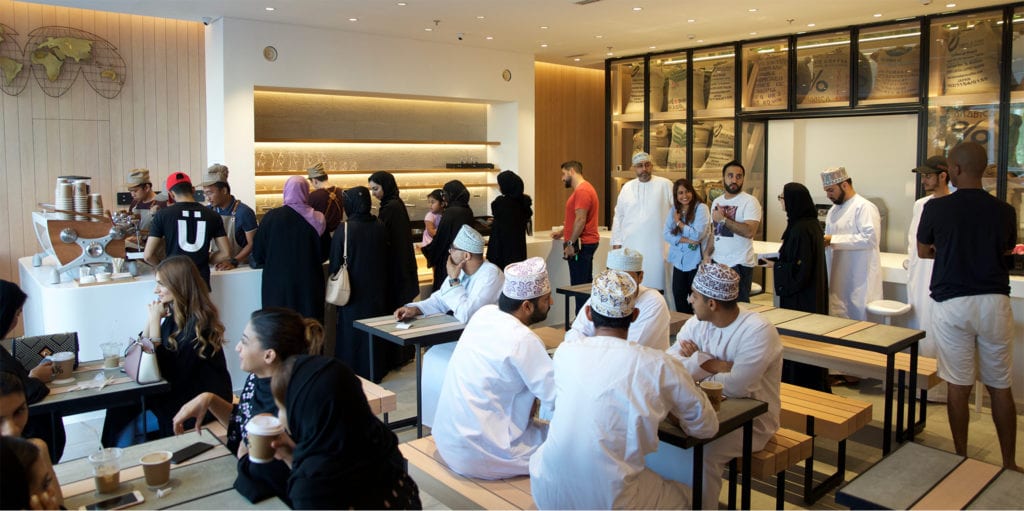 The Best Coffee Shop for Solo Female Travelers
There are not many independent coffee shops in Muscat, but % Arabica is one of those rare finds. Really popular amongst locals for their great coffee and trendy design, this is the best place to go to mix with the younger Omani generation over a great quality espresso. "See the World Through Coffee" is the company's motto, and it is the ideal place for a solo female traveler to recharge between sightseeing stops on hot Omani days.
Enjoy a Traditional Omani Dining Experience at Kargeen
Kargeen is the old Omani word for a little wooden cottage and is probably the most authentic restaurant in the city. The way it is done up in wood and wrought iron, with hand-woven rugs and brass hanging lanterns, and the aroma of frankincense lingering in the air, makes you feel as if you have been whisked away on a flying carpet to the Arabian fairy-tale of One Thousand and One Nights. Hummus, Arabic bread, falafel, kebabs and all sorts of exotic Arabic teas and coffees complete the warm Omani welcome.

BUDGET: CENTARA
Muscat is really lacking in affordable hotel options, so there is not much to choose from if you are on a strict budget. Centara Muscat Hotel Oman is brand new and is very popular amongst women's groups for running various events. The rooftop swimming pool is a bonus for the affordable price!
SPLURGE: SHANGRI-LA BARR AL JISSAH
The spectacular location of this resort set on the secluded bay of Al Jissah, between the stunning mountains and the sparkling sea of Oman, makes it the perfect holiday within a holiday. Water sports are free for hotel guests, and you may spot one of the rare Hawksbill and Green Turtles which nest at the Shangri-La Barr Al Jissah.