Mumbai is an assault on the senses but a city deserving of attention. Cosmopolitan and multi-cultural, Mumbai offers diversity in religion, cuisine, cultures, communities, and language. To explore the feminist side of this India metropolitan center, we looked to celebrate women-owned businesses, female-empowering organizations, and local ladies who are worth supporting in this eclectic city. For Mumbai-bound travelers, we spotlight the woman-only "FemaPalooza" comedy show and other local finds you won't see in any guidebook.
Get a Walking Tour with Some Savvy Local Ladies

To explore Mumbai in its entirety—beyond the guidebooks—and understand what makes it tick, go for a guided walk. Tanya George, a typeface designer and typographer, offers a Type Walk in Kala Ghoda. The two-hour walk explores the history of the urban typography along some of the city's oldest roads and talks about the cultural, linguistic and design decisions that go into making a sign.
For a history lesson, turn to Alisha Sadikot of the Inheritage Project. She is on a mission to popularize the city's art, museum and heritage resources. She conducts curated walks and tours in the city's museums, and showcases the past and present of suburbs like Bandra, Byculla, and Fort. Look out for a special Reader's Heritage Walk.
Ritika Saraf of the travel company, Some Place Else, organizes fun events like treasure hunts and cycle rides across the city. Her curated walks (conducted in collaboration with others) explore the old village of Matharpacady, gives a local's view of Asia's largest slum, Dharavi, and takes you into the green environs of the Sanjay Gandhi National Park.
Dance in the Dark at No Lights, No Lycra
The international Dance Movement No Lights, No Lycra (NLNL) started as a movement dedicated to the joy of dancing. It occurs in over 75 locations around the world and has recently launched in Mumbai, headed by creative freelancer Yooti Bhansali. There are no lights, no dance steps to learn, no alcohol or drugs, no putting on a show, no talking, no phones, and completely no contact. Bhansali sends out a monthly newsletter of new and interesting music, so expect an eclectic playlist: swing, pop, folk, rock, hip-hop, soul, and top 40 hits.
Support Female Comedians in Mumbai
Comedian Jeeya Sethi believes in the old adage: 'girls just wanna have fun'. Tired of being the only woman in a line up for stand-up comedy nights, she started FemaPalooza. The recurring women-only stand-up night is for women, by women. FemaPalooza is open to established comedians and amateurs. There are no rules, no jokes are off-limits, and you can laugh as loud as you wish. Sethi believes such events allow women to let go and enjoy themselves, without worrying about what impression they are giving others.
Check out this Female-Run Book Club
Books on Toast (BoT) is a book club started by avid readers, Sharin Bhatti and Anuya Jakatdar. BoT is known for their stellar, and comedy-heavy video content—their BOTcasts (video podcasts) about books centered on different themes is a good way to learn about different literary genres. BoT also organizes a lot of on-ground activities, the most regular of which is an open mic for unpublished authors, held once a month.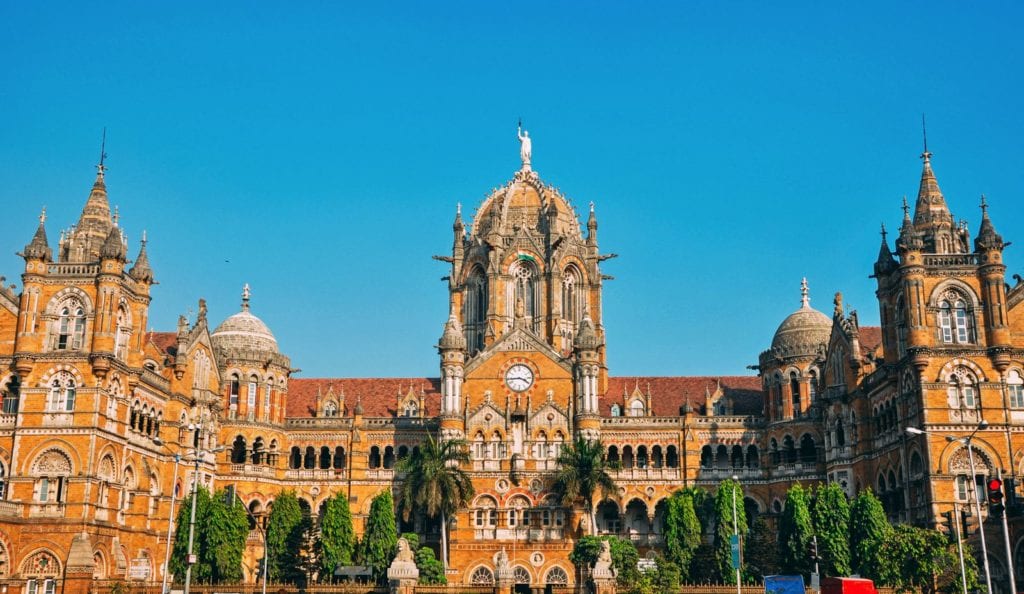 Shop at the Women Empowering, Creative Handicrafts
A certified Fair Trade organization, Creative Handicrafts works towards empowering women in poor and marginalized communities around Mumbai. These women are trained and offered a fair wage for their work, with the aim of making them self-sufficient entrepreneurs. There are three shops in the city that sell these women's creations: apparel, bags, toys, home décor items and body care products. The clothes are comfortable and stylish, the items pass through the strictest quality care, and everything is extremely affordable.
Chocolates at Female Run La Folie du Chocolat
It is a place that's completely at home in Mumbai's arty Kala Ghoda district. La Folie is a patisserie decorated in shades of pastel, serving delicate and color splotched chocolate creations. Artisan chocolatier and patissier, Sanjana Patel, has worked with the creme de la creme of the pastry world such as Pierre Hermé, École Grégoire-Ferrandi, Emmanuel Ryon, and Jean-Charles Rochoux. Patel's creations reflect her culinary learning and love for classic pastries. Patel spends much of her time in the kitchen (where her employees are 70 percent women) training people and constantly experimenting on new flavors.
Healthy Burgers at Gostana
Gostana's tiny space in Khar is known as much for its delicious healthy burgers as it is for its founder and chef, Arpana Gvalani's dog, Zizou. There are many customers who visit the place just to pet or hang out with the golden retriever. The ambiance is a living room so it's comfortable, and you will find many single female diners (mostly travelers or freelancers) working at this local haunt. The menu offers salads, shakes, smoothies and whole meals. In addition, there are cultural activities during the week such as open mic nights, movie screenings, regional comedy, and live music.
Craft beer and Live Events
India's craft beer scene is scaling new heights and Mumbai is home to many microbreweries selling their experiments on tap. The first among these was Doolally, now a popular chain of pubs. The crowd here is young, the vibe is lively, the music is good, the house fries can be treated as a meal, and the place is pet-friendly. Doolally is more than just beer. The pubs host a variety of events and contests, 90 percent of which are conducted by women.
Dine with Local Ladies
In the last few years, Mumbai has seen an increase in the number of home chefs opening their kitchens and dining rooms to strangers interested in good food. These pop-ups—booked online and open to single diners—offer good home food coupled with a lesson in the history of India's diverse regional cuisine.
In Colaba, The Bohri Kitchen's Nafisa Kapadia serves guests a seven-course Bohri (a Muslim sect that migrated from Yemen to India) meal, in a traditional thaal. Her Smoked Mutton Kheema Samosas are legendary, as are her Mutton Khichda, Mutton Raan, and changing array of condiments. In Bandra, Pia Promina Dasgupta Barve offers Bengali (a term used to describe people from the state o West Bengal), Bengali-Jewish, and Anglo-Indian fare. In an old bungalow in Goregaon, you can savor Pathare Prabhu (one of the oldest communities in the city) delicacies as part of the Dine with Vijaykars experience.

Budget: Horn Ok Please (Hop) Hostel
This new backpacker's hostel is located in a century-old house in the vibrant suburb of Bandra. There are mixed dorms, an eight-bed women's only dorm, and a private room for two. There are individual lockers big enough to fit a backpack, and foam beds catering to heights up to 6"5'. Bandra is a safe place, suited for walking around during the day or at night, and home to a variety of restaurants, cheap and expensive, coffee shops, bars, and cultural spaces. In addition, the owners take guests out almost every night, organize Bandra Walking tours (on request), and curate gigs or jam sessions at the hostel.
Splurge: The TAJ Mahal Palace, Mumbai
Experience the true grandeur Mumbai has to offer at the decadent Taj Mahal Palace. This iconic sea-facing landmark in Colaba can be found in South Mumbai. This flagship Taj hotel offers its guests splendid views of the Arabian Sea, alongside refined century-old hospitality.